African Online Gambling Industry Holds a Lot of Potential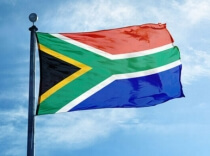 A new research report titled 'Online Gambling Global Market Opportunities and Strategies to 2030: COVID-19 Growth and Change' was released recently and it holds a lot of interesting insights. This report from ResearchandMarkets.com outlines key components necessary to objectively assess the global gambling market going forward.
Last year, the global gambling market for online sources was almost $59 billion. Since 2015, the compounded annual growth rate of this sector has been 9.9%. This rate is estimated to increase to 12% in the coming years with expectations that the market will be worth almost $93bn by 2023. By 2030, this will rise to a massive $185bn. Therefore, there seems to be a lot of growth opportunities at stake.
Some of the regions pinpointed as holding a lot of growth opportunities over the next decade or so include Africa, the Middle East, South America, and Asia-Pacific. Currently, Asia-Pacific is the biggest contributing factor to the overall online gambling sector, representing 31.7% of the total value in 2019.
Next was Western Europe and then North America. The African market looks like it will be the fourth-fastest growing in the coming years with an expected compounded annual growth rate of 9.3%.
Major African markets
It is estimated that there are over 10 million people actively engaged in online gaming in South Africa across the likes of sports betting, casino games, and social gaming. The South African market in particular looks primed for growth. With the increasing amount of smartphone usage across the continent, this will look to increase the portion of people involved in mobile gambling.
Some of the other key markets in Africa for online gambling are Nigeria, Uganda, and Kenya. In the next decade, estimates are that the total number of people engaging in online gambling across Africa will double.
Naturally, there are more efforts now to ensure that there is responsible gambling taking place in these regions. There is particular concern about the number of young people who are actively involved in gambling on a daily basis.
Transition online
There is no doubt that there is a lot of growth ahead for online gambling in Africa and the world as a whole in the coming years. The flexibility of being able to play casino games and place sports bets on the go is very attractive. More and more people will transition from using traditional retail sportsbooks and land-based casinos into an online environment.
The likes of live dealer games have been creating a more immersive and realistic experience for casino players in recent years, with the advancement of virtual reality and augmented reality set to take this imerssiveness even further in the coming years.
Written for onlinecasino-southafrica.co.za by Adiela de Bruyn - on 11-01-2021