GoldenRace Gets the Green Light to Launch in South Africa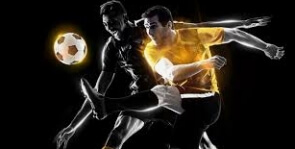 GoldenRace is a provider of virtual sports and betting technology that has won numerous awards in recent years It has now successfully become a certified provider of B2B wagering solutions in South Africa. This was given to the company by Gaming Laboratories International Africa. It will cover the most recent iteration of the firm's V4 online solution.
As a result of this newly received certification, it will have the ability to begin offering its online gambling products all across the country. Currently, South Africa is the biggest market for gambling in all of Africa.
GoldenRace is already successful in other African markets, such as in Kenya and Nigeria. In these regions, about 8 out of every 10 virtual bets come through the GoldenRace offering. The reason for its success is largely down to it being cost-effective, as well as developing strong relationships with each of its clients.
A focus on the African market
The range of GoldenRace products have all been created with the African market in mind. Therefore, all of the relevant needs have been taken care of. Some of the standout titles that are hugely popular include the likes of 3D Virtual Football. This is the virtual sports game that is played the most in all of Africa. Other popular products in the range include Spin2Win, 24/7 Live Games, 3D Horse Racing, and Virtual Keno. Therefore it covers both casino games and virtual sports with its offerings.
The most recent V4 side of the offering allows clients to get access to even more titles, as well as ongoing innovations and features. The player experience is enhanced when betting that to the ultra-realistic odds and layout that is akin to a real-life sportsbook that you would come across.
Written for onlinecasino-southafrica.co.za by Adiela de Bruyn - on 02-02-2021