Most Popular Casino Games Online in Africa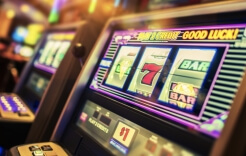 Africa is fast becoming a major gambling market. With a huge population and with more and more people having access to the likes of smartphones, the sector on the continent is set to explode in the coming years. This is why a lot of gambling operators are now looking to gain a presence in these up-and-coming markets.
Naturally, the gambling-related laws will vary from country to country, but most of the major nations have established online gambling markets. Sports betting is also massively popular, particularly in South Africa. However, online casinos are becoming a lot more popular than they once were.
Biggest games in terms of popularity
Slots games tend to dominate other casino games in the African market. Spinning a wheel to be in with a chance of hitting it big attracts a lot of players. There are a lot of sites that only offer slots games to their player base. In order to attract players, the operators offer all sorts of free spins and bonus offers.
Slots are popular due to the sheer abundance of different games. This means that layers can always switch things up and never get bored. There are also plenty of different ways to win during these games. Advanced features like bonus rounds and gamble features also add to the excitement seen with this title. Finally, progressive jackpots often offer life-changing sums of money, attracting many bettors.
In terms of table games, roulette is a fan favorite. All of the classic variants will be widespread, as well as niche titles that have a turbo and double-ball features. Blackjack is also popular due to its rules being pretty easy to understand. Casino poker is likely next on the list in popularity, following by other types of casino games like baccarat.
Live dealer games have been gaining massive popularity all across the world in recent years. This is because they offer a truly immersive experience to players. These types of games are now starting to get some attention in Africa, but they still have a ways to go.
Written for onlinecasino-southafrica.co.za by Adiela de Bruyn - on 13-03-2021