Playgon Enters South Africa Market Through Intelligent Gaming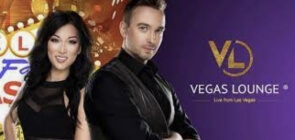 Playgon Games has announced that it now has market access in South Africa. This company is focused on providing live dealer technology for online gambling operators, with a particular emphasis on mobile play. Playgon Games has rotten the necessary approvals from the regulators in South Africa. This means that it will be able to offer its range of live dealer products to those operators which are up and running in the South Africa market. Playgon now is live with Intelligent Gaming in the country.
The latter is a leading content aggregator in South Africa, a gaming market that is worth upwards of US$2.37bn billion currently. Intelligent Gaming is a provider of digital gaming content to South Africa operators. This means that some operators will now be able to offer live dealer games from Playgon. This offering has been designed specifically thinking about mobile players. The functionality of these games is very good, with many different leading features while still playing on mobile devices.
Among the first of the operators that will be rolling out these new games is going to be Supabets. This is one of the biggest brands for casino games and sports betting in the country. It also has an online and retail presence across the likes of Zimbabwe, Tanzania, Ghana, Zambia, and Nigeria. It has a lot of growth potential going forward.
An ever-growing market
Playgon Games CEO Darcy Krogh spoke about how this is a significant achievement for the company, especially because of the great potential that exists within the South African gaming market that is expected to have gross gaming revenue of about US$2.37 billion last year. This is set to grow at a compounded rate of 6% each year. Of the total gaming revenue, 72% of it comes from casino games. Therefore, the live dealer titles from Playgon will likely find a good home in South Africa.
Written for onlinecasino-southafrica.co.za by Adiela de Bruyn - on 06-05-2021