Betfred Join South African Betting Market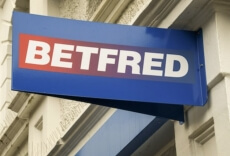 Major UK gambling operator Betfred has now gained a foothold in the South African gambling market. This comes as it finalizes its acquisition of Betting World, which is a Phumelela subsidiary. This deal officially was completed on June 1 and there are just a few final regulatory approvals that are needed before everything is fully signed off.
The reported price for this acquisition is US$8.7 million. There are still some final adjustments to be made and Phumelela will announce the final purchase price when everything has been finalized.
The CCO of Betfred, Phil Siers spoke about how Betfred is delighted to now be able to expand its reach into South Africa. He hopes that Betfred can become one of the leading bookmakers in the nation. Despite the tough year or so that the pandemic has caused, Betfred is planning to invest heavily in the overall African gambling market in the coming years.
Background to the deal
Phumelela is a company that went into bankruptcy not too long ago. It also was forced to suspend its trading as part of the Johannesburg Stock Exchange. Following entering bankruptcy, it went into a state of business rescue. The pandemic was a contributing factor to its troubles. As part of the rescue plan, there are debts of about $312 million to be considered.
Phumelela had turned down an offer worth $55 million from Betfred last year. It went with an offer from the Mary Oppenheimer Daughters instead. However, after its acquisition of Betting World, Betfred can now get its hands on a position in the South Africa gambling market.
Many industry experts believe that Betfred's entry will be a huge deal for the South African gambling market. This is because up until now it has mainly served by domestic operators. It could pave the way for other major global gambling operators to also get involved in the region.
Written for onlinecasino-southafrica.co.za by Adiela de Bruyn - on 14-06-2021