Bettors Hoping that the Lions Tour to South Africa Goes Ahead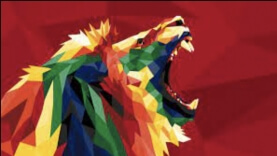 Fans of rugby betting are hoping that the British and Irish Lions rugby union tour to South Africa goes ahead as planned despite the third outbreak of COVID-19 in the country. The Lions team has already arrived in South Africa, reporting no cases within the camp as of yet.
However, there are now rumors that all of the test matches will now take place in Cape Town. Officials in South Africa reportedly are seeking to keep them in their current locations.
All precautions are now being taken in an effort to try to make sure that the series goes ahead as initially planned. The Lions team is set to play its first game of the tour on South African solid this Saturday against the provincial Lions in Ellis Park.
Three Springboks had tested positive for the virus. The team has been able to return to training, with one of the three players subsequently testing negative.
Once every four years
The British and Irish Lions tour only comes around every four years and is a big chance for the region's best players to come together and try to take down one of the big southern hemisphere sides. The team's captain, Wales' Alun Wyn Jones has already been ruled out of the tour after dislocating his shoulder in a warmup game last Saturday against Japan in Scotland.
It garners a huge amount of attention from fans and bettors alike. Everything from fantasy competitions to betting pools, and sweepstakes will be front line and centre when everything kicks off.
Written for onlinecasino-southafrica.co.za by Adiela de Bruyn - on 30-06-2021