South Africa Alleges Match Fixing During World Cup Qualifier Against Ghana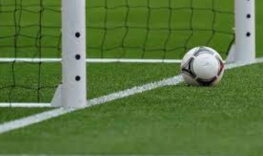 The president of the South Africa Football Association (SAFA) Danny Jordaan has stated that there were clear indications of match manipulation taking place during the 2022 World Cup qualification game between South Africa and Ghana.
Ghana managed to win this fixture one a scoreline of 1-0 on November 14. This was an important game, with Ghana managing to proceed to the playoffs for the World Cup ahead of South Africa as a result of this result.
SAFA has submitted a complaint regarding the matter to FIFA. The global governing body of football then sent a letter stating that this complaint from SAFA will be heard by the disciplinary committee on November 23.
SAFA has alleged that there was match-fixing and match manipulation, including bribery and corruption that took place. He also claims that there could be links to gambling that had taken place during a recent press conference. He questioned how there could be a spike in betting right before a major decision was made. He believes that these people knew precisely when they should place a bet.
Ghana authorities refute these allegations
The Ghana Football Association has dismissed any allegations regarding potential match-fixing. FIFA has asked the Ghana authorities to provide their comments on the matter. The winning goal of Ghana in the fixture was as a result of a penalty that was awarded in the first half. There was not much contact from the South Africa defender. This penalty kick was subsequently scored by Andre Ayew at the Cape Coast Sports Stadium.
As per FIFA's disciplinary code, associations are able to lodge a complaint if a referee has made "an obvious error". A former South African referee has completed an in-depth match report and will be including this as part of the SAFA complaint. This referee, Ace Ncobo, highlighted 71 significant incidents that took place during the game in which the officiating referee in the game either made incorrect decisions against South Africa or ignored offenses by Ghana players.
No member of the match's officiating team has issued a comment on the matter. Each of these people is from Senegal, with the referee being Maguette Ndiaye. He does not have to comment on any of his officiating decisions as per FIFA rules.
It is unclear as to what will happen as a result of this disciplinary meeting. The South African governing body clearly feels aggrieved as to what has happened and will be looking for a full investigation into this matter. This is particularly the case because it was due to this single goal that they will not be proceeding any further as part of the World cup qualification.
Written for onlinecasino-southafrica.co.za by Adiela de Bruyn - on 22-11-2021