Privacy Policy
In compliance with data protection rules, we undertake to inform all website users of our privacy and data protection policy. To help you to make an informed decision on whether to allow us to obtain relevant data, including personal data, when you access this site.
By using or accessing this site, you agree to the terms and conditions of this privacy policy. Including those relating to collection and processing of personal data. If you disagree with any term set out here, you may not use this site or service.
Estimated reading time: 3 minutes.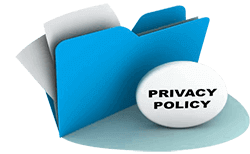 Non-personal data
In some circumstances, we may gather data that is not personally identifiable. This information is used for trend analysis, site administration, and gathering demographic data. This information may include the type of operating system or browser used. Also the date and time of access, the areas of the site you visited, and other relevant information.
Personal data
We obtain personal data in three ways:
1. Information given voluntarily, for example, when you provide your name, email address or other details to sign up for our mailing list. Please note that this is the only circumstance under which we collect your email address.
2. Personal data that we gather through your use of our website and services, which may include your IP address.
3. Personal data obtained by us when you leave a comment or a rating concerning our service, our website or those of other third party websites accessed through us.
Information Sharing with Third Parties
We will not share personal information that we collect with any third party, other than in circumstances specifically detailed below:
1. To comply with applicable law enforcement, government or legal requests
2. To enforce the terms of this Policy, including the investigation of potential violations.
3. To address fraud or security issues
4. To respond to support requests from users
5. To respond to reports of rights violations by third parties
6. To respond to claims that a third party's contact details have been transmitted illegally
7. To protect the property, rights and safety of our employees, users and the public
8. To manage data through authorized third party service providers
9. To co-operate with third parties in order to enhance the website user experience.
Use of Cookies
We reserve the right to use technologies known as 'cookies'. In the context of this Policy, 'cookies' are defined as small text files stored in the browser directory or program sub folders of a user's computer. By using these cookies, we can analyse the length of time you visit each page, your region and the kind of computer employed. We use the well-known open-source web application PIWIK Analytics. We use it to analyse and track this information, which enables us to continually improve and customize the experience of our visitors.
The cookies we use do not store personal data about you. Other than that referred to in the preceding paragraph, and are deleted when your session ends. Your web browser should also allow you to delete cookies from your computer, or block the acceptance of cookies.
In addition, our advertising partners and other third parties may use cookies. They can also use similar applications such as scripts or web beacons to track your visit to our website. This for the purposes of advertising or retargeting. This tracking is carried out by those third parties and is therefore subject to their privacy policies.
Right of Opt-Out
You have the right to change your mind and to opt-out of accepting our use of cookies. Even after consenting to this Policy, by altering your browser settings to block of disable cookies.
Modifications
We reserve the right to alter or amend this Privacy Policy at any time, by detailing the changes on the relevant section of our Website. Any changes to the Policy are considered effective at the stated 'Last Revised' date. Your use of our website or services after this date implies acceptance of those changes.
Security
We prioritise safety and security. We employ industry standard (SSL) procedures and policies to maintain the security of our website and our service. This to prevent unauthorized use of data. However, we can not provide a guarantee that such illegal access will never occur.