Slots
Slots games have their origins in the arcade games you can find in many real world casinos. But the advent of online casinos has made possible the development of a bewildering array of slots games. With rich, immersive graphics, engaging video content and responsive, interactive features. All of which make online slots gaming a completely new experience. In this guide, we explain how the South African player can get the most out of online slots.
Estimated reading time: 5 minutes.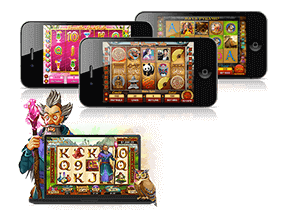 Choose a great South African casino
Slot variety
Thanks to modern software and internet advances, almost every kind of slots game you can imagine is possible. Every year there are hundreds of new titles for online players to enjoy. While it is difficult to draw up a definitive list, the current range of online slots can be divided up into four broad categories:
Three reel slots – These are the descendants of the original arcade games, and feature three reels and one pay-line. This means that the game will only pay out when combinations of symbols are lined up in a single line. These online games generally pay out less than more advanced games, although payouts are more frequent.
Five reel slots – An upgrade on the three-reel slot, featuring five reels
Video slots – A video slot can feel like a computer game, as it will usually feature immersive graphics and special effects. Video slots have multiple pay-lines and five wheels, along with a multitude of bonuses and variations. Pay outs are much higher with these games than with the plain three-wheel or five-wheel slots.
Progressive slots – These slots feed a percentage of every bet into a jackpot pool, which can grow to be worth millions. Winning the progressive jackpot is rare, but when it happens, it can produce a life-changing sum and make headlines.
How To Play Slots Online
At first glance, the slots available on South African online casino sites can seem bewildering, but the basics are straightforward. Although rules can vary slightly from game to game, the core of the play remains the same. You first chose your stake and place your bet by clicking on one of the range of coin values which will be at the bottom of the screen. Then choose how many pay-lines you wish to activate, and click on the spin button.
It is important while playing to look out for special symbols. The symbols will vary from game to game, and the details will be displayed on the game page, but there are certain types of symbols in every slots title. The Scatter symbol results in a payout wherever it shows up on the reel. The Wild symbol acts as a replacement for other symbols and can help to complete a combination. Multipliers increase your pay out or generate further free spins.
Hot or cold Slots
One important difference between online slots and arcade slots is that in the online version, the game does not run 'hot' or 'cold' based on whether it has recently paid out or not. The odds of a pay out on each spin are exactly the same, because the games are built around Random Number Generators (RNGs). In the case of reputable South African online casinos these RNGs are regularly tested and authenticated by independent organisations. So you can be sure that when playing online slots you have as much chance of winning as anyone else.
Top Tips for Online Slots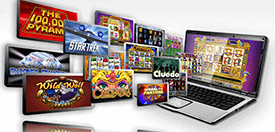 Although online slots are based around random luck, there are certain strategies that can help to minimize your losses and maximise your wins.
The most important thing to remember is the importance of using your bankroll carefully. Playing slots is all about ensuring that you have enough money to stay in the game. So use your stakes wisely and take advantage of the many bonuses that South African online casinos offer.
In many online slots games, betting the maximum stake can be to your advantage. As such bets unlock the largest payouts and a number of special features. Obviously, it is important to do this within the range of your bankroll. So if you wish to employ this strategy, choose a game with maximum bet that is well within your Rand limit.
Before playing any slots game, take a look at the handy pay table. This table outlines the special features. This contains bonuses and pay out odds for the game. They can give you a good idea of your chances of winning, which you can then compare with other titles on the site.
A particularly useful tip when you've found an online slots game that you think is right for you is to play the game in free mode. This is a great way to get a feel for it and polish your technique without having to risk any real money.
Look out for bonus offers, particularly free spins. Most South African online casinos offer free spins to newcomers and encourage players to try their slots games. Taking advantage of these offers can help to give you an edge and maximise your winning chances.
Summary
Online slots can be great fun to play and there is a huge variety of games available with South African online casinos. Ranging from simple arcade-style three-reel games to potentially life-changing progressive jackpot slots. By managing your bankroll, practicing the games for free before you play for real and looking out for bonuses and free spins, you can increase your chances of winning while enjoying the experience of playing these entertaining games.
Brand new online casino
Bonus up to R22,500
Exclusive 180 free spins!