Roulette
Roulette is the quintessential casino game. With its origins in eighteenth century France, it has become synonymous with the casino atmosphere of famous gambling locales. Wellknown from Monte Carlo and Las Vegas, and has never lost its popularity with the gambling public. Inevitably, roulette has proven just as popular with online gamblers as it is in real-world casinos. South African online casino players have access to a wide range of roulette games, including some interesting roulette variants.
Estimated reading time: 6 minutes.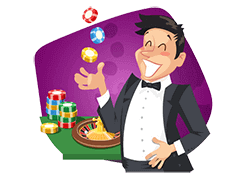 Choose a great South African casino
What is online Roulette?
Like all the best games, Roulette is simple at its core, but capable of offering a huge number of variations and strategies. The basic game involves a spinning wheel. It is marked out with numbers and colours, while bets are placed on a table divided into sections corresponding to different types of wagers. The ball is dropped into the wheel, and when the wheel stops spinning, bets are settled accordingly. If it lands in the zero slot, the house wins.
This simple basis gives rise to a bewildering range of possible bets. It is based on numbers, combinations, colours, sections and other categories. Thanks to the advances in online technology, modern online Roulette faithfully captures the colours, sights and sounds of the original game. Many online casinos offer the option of Live Roulette. In which players interact with live dealers in authentic casino rooms via webcam.
Roulette Variations
There are many different varieties of Roulette available to the online player. The most common are French, European and American.
In French and European Roulette the wheel has a single zero slot, compared to the American version, which has two zeros. All three versions have slightly different bet possibilities. Thought the French has some of the most traditional, such as the 'La Partage' rule. Of which in certain situations, allows the player to keep half their bet even when they lose.
Among the other varieties of Roulette you will find in South African online casinos are Mini Roulette, Live Roulette, 3D Roulette, and two-wheel Roulette. All of which are based around the original game, but offer subtly different bets, bonuses and rules. One of the advantages of online casinos is that they are able to offer an enormous range of Roulette variants. These are far more than you would find in a regular casino - to suit every playing style.
Common Roulette Bets
The most familiar roulette bet is to wager on a particular number, but there is a huge variety of betting options to choose from. The numbers in the roulette wheel are alternately coloured red and black. This makes that you can bet on either of those colours should you choose. You can also bet on odds or evens or sections of numbers such as the dozen bet (betting on numbers between 1-12, 13-24 and 25-36). The split, street or corner bets, in which you pick two, three or four numbers. This is just a small sample of the range of possible bets. Every Roulette player will have their own favourites, depending on which variety of Roulette they like to play.
How to Play Roulette Online
Playing Roulette online can seem a little more complicated than, say, a game such as Blackjack, but it is easy to pick up once you have a little practice. To make your bet before each spin of the wheel, you simply click on the array of coloured chips which. It will usually be positioned at the bottom of the screen to determine the size of your stake. Then click on the relevant section of the betting table, which will be clearly laid out on the screen. Once your bets have been placed, clicking the Spin button will set the wheel turning, and when the ball lands, bets are settled automatically.
Quick Tips for Playing Online Roulette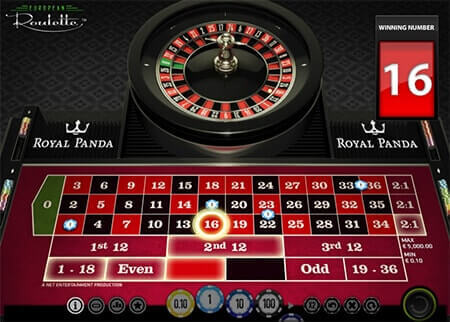 Whether you are a newcomer to online Roulette or an experienced player. It always is worth brushing up on your Roulette strategy to ensure that you're maximising your chance of making a profit.
The first things to look out for are bonuses and free spins. These are not as readily available as they are for slots games. As online casinos generally have a smaller edge with Roulette so will structure many of their bonuses around high profile slots games. But by shopping around, it is possible to find South African casinos that will offer bonuses and free spins with their Roulette games. Taking advantage of these can boost the profitability of your play.
It is also worth considering your wagering strategy. Although Roulette remains largely a game of chance, there are betting approaches that can reduce the house edge and maximise your winning chances. Some Roulette players use structured staking strategies such as the Martingale System. With this you double your stake if you lose, and if you win, return to your original bet stake. Other wagering plans include the Reverse Martingale, the Fibonacci and the Labouchere. Rules on how to operate these systems can be found in many places online. While none can guarantee a profit, reading about these systems can help you devise your own Roulette staking strategy to suit your style of play.
Summary
Roulette is the original casino game. Being able to enjoy this classic online gives you a real taste of Monte Carlo or Las Vegas without leaving South Africa! It is a game that can be played regularly without becoming repetitive. With the variety of Roulette games, bets and options available with South African casinos, you will never be bored playing online Roulette.
💡 Where can I find the best online roulette sites?
There are lists about trusted online casinos where you can play roulette games. You can google roulette terms or visit our page for some suggestions. You can recognize a good casino by the graphics and options they offer. Also the payout time, payment methods and gambling license are important to check.
💡 What types of online roulette can be played?
Depending on the online casino you choose there are a lot of options. Ofcourse all casinos offer the French, American and European type of roulette. But there are also versions like Multiwheel, mini and double ball roulette. When you choose to play a live casino you can play the French or European verison with a live dealer that you can see and hear.
💡 Can you play online roulette for free?
Yes, ofcourse. You can play all the versions of roulette online except the live games. Simple go to a online casino and select one of their roulette games in 'demo', 'free' or 'practise' mode. There are a few casinos where you need to create a 'fun account' to play, but that is also free.
💡 Can I play from my mobile device?
Yes, all casinos listed on our page offer mobile play. You can download the app or visit their website using your mobile device. You will need a WIFI or at least a 3G data connection to play.
Brand new online casino
Bonus up to R22,500
Exclusive 180 free spins!