Wynn Resorts sees dip in Revenue for 3rd Quarter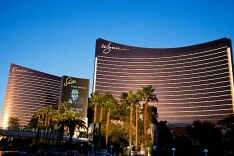 Mega gambling company Wynn Resorts has reported a sharp decline in revenue figures for the third quarter, though at its Macao premises, with this mainly due to disruption because of the ongoing lockdowns.
China operates a zero-tolerance policy on COVID-19, and as a result, this has led to Macao being in lockdown for sustained periods over the last few months, which in turn, has affected revenue figures in the region's major casinos considerably.
As a result, Wynn Resorts is one of those companies that has been affected, and for a corporation of that size, it has certainly felt it on its balance sheet.
What are the details?
Currently, Wynn Resorts operates with two properties in the region of Macao, with both being considerably affected over the few months especially. Although the last couple of years has been nowhere near pre-pandemic figures in Macao, this condensed period has done little to stem the bleeding.
The company's Wynn Palace property witnessed a 58 per cent year-on-year fall in revenue for the third quarter of 2022, coming in at $75.2 million instead of analysts' predicted figure of $77 million.
Meanwhile, Wynn Macao was even more severe, which saw revenue fall by 68 per cent to $40.4 million, missing a staggering prediction of $62 million.
While there was some resurgence in the October holidays, it is far from usual levels, though everything rests on Beijing's decision on whether it lifts its total lockdown policy for isolated cases.
How does this Affect Wynn Resorts in the Long Term?
What is encouraging for the company, is that it is one of the major players in the gambling world and its Las Vegas resort has arguably one of the highest casino attendances around the globe.
This has substantially helped the company's US balance sheet, though there still may be concerns about how it can recover in Macao.
Despite this, authorities have renewed its license to operate in the region, along with five other casino properties, though combined, these will have to contribute $12.5 billion to the local economy to create more general tourist attractions, such as theme parks.
What will be interesting, is whether the company has any plans to expand further over the next year, especially considering that new markets are opening up around the world, such as Canada and LATAM. This is definitely one to keep an eye on.
Written for onlinecasino-southafrica.co.za by Adiela de Bruyn - on 07-12-2022