Spin to win thousands with Prize Twister at Play Ojo!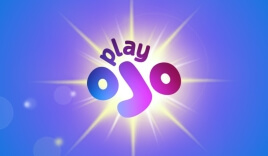 When you sign up to Play Ojo casino, you can be benefiting from one of the most lucrative and innovative promotions within minutes. If you have signed up already, why not take a look at this?!
The tantalising Prize Twister promotion provides you with the chance to win R25,000 instantly. Sounds good right?
Well, keep reading to find out why and even if you do not win this, how you can win other jackpots that are still not to be sniffed at.
What is the Prize Twister promotion?
The best bit about the Play Ojo Prize Twister promotion, is that it is completely free. Yes, FREE, which means that just one spin can win you R25,000!
This is the Mega Twister promotion, which means that you will have successfully progressed through to the third round.
As a result, you could already have amassed R500 on the Mini Twister round or substituted this with R2000 on the Super Twister round. You have a decision to make if you win the first one, because it is a gamble.
It means that if you want to win R2000 after already getting yourself R500, you need to decide whether to spin again for a chance to win R2000, or risk losing R500.
The same applies for the Mega Twister round if you are sitting on R2000. However, R500 is still good if you have been lucky enough to win this.
Another great bonus is that you could find a free Prize Twister spin in your casino account randomly if Play Ojo decides to reward you with one at any time.
Even if you do not win any of these branded prizes, you could still win a great range of prizes, from bingo tickets, scratchcards, or even smaller cash prizes, which will be immediately credited to your casino account.
Why do we like this great promotion?
Firstly, unlike a lot of promotions in the online casino industry, this is completely free to play and it could guarantee you a life-changing sum of money.
Also, this is not widely advertised which means there could be very few customers taking part in this promotion when you decide opt in and take a spin, essentially improving your chances of winning.
In addition, Play Ojo is just a great online casino with a lot to offer, not mention a highly enjoyable and easy-on-the-eye user interface, which is fantastic for mobile devices.
So, sign up, if you haven't already and visit the promotions tab at the Play Ojo online casino. What have you got to lose?!
Written for onlinecasino-southafrica.co.za by Adiela de Bruyn - on 23-07-2023