Merkur
Merkur is a casino game developer that has a very good pedigree within the iGaming industry. It's based in Germany and was formed in the 1950s, meaning that it has around 70 years of experience creating games for the market. It started off creating slot games for brick and mortar casinos and then moved into the online gaming world as it became more prevalent. It is one of the largest iGaming developers in terms of employees with more than 13,000 workers helping to make the business so successful. With more than 20 years of experience in the online gaming world Merkur is a company that continues to grow as the industry develops. A roster of more than 200 high quality slot games means that Merkur is a significant presence at a number of different online casinos.
Estimated reading time: 5 minutes.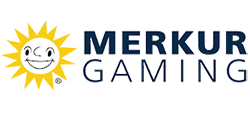 Choose a great South African casino
What Makes Merkur So Good?
1. Great looking titles
2. A good roster of engaging games
3. A wealth of experience in the iGaming industry
4. Dedicated to creating the best games it possibly can
Best Merkur Games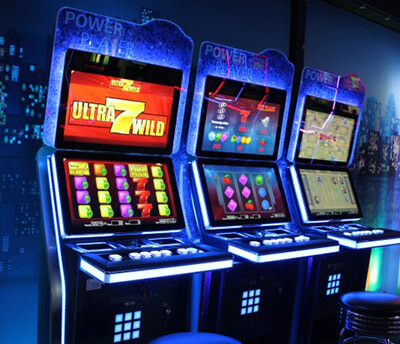 1) Queen's Citadel
2) Eye of Horus
3) Age of Machines
4) Book of Romeo and Julia
5) Fruit Slots
Quality of Software - Graphics and Sound
Merkur has a very distinct visual style for its games. It makes sure that all of the images are highly detailed with a realistic feel to them. On top of this they are also very well coloured to make sure that each sprite included in the game has a textured feel to it. This makes sure that all graphics in Merkur games are superb.
Merkur also focuses a lot of time on creating top level animations. Everything from the spinning of the reels to the way that characters move on screen is created to look realistic, which means the game is played in a very smooth way. This really helps to make sure that the graphics come together well, not much ruins great graphics than poor animations to go with them.
It means that the level of immersion from the visuals in Merkur games is very high. The graphics look great and they move on the screens extremely smoothly. It gives players of video slots a great experience, with even retro slots managing to perfectly mimic the way that classic slot machines spin.
Sound
The music and sound effects for Merkur games is also of a very high quality. The sounds of the reels spinning sound just like they are on a real life slot machine and the music that plays really fits into the game well. It's overall a great experience in terms of what you can hear. The music for each game is also created to fit into the theme of each game perfectly, so you won't get anything that doesn't match up to what's on the screen.
On the whole it's a great aesthetic experience from Merkur. Games have a lot of great visuals on the screen and they are matched by the sounds. It means that players can be taken deep into the world that is created by each Merkur game. Whether it's a fantasy game or something more seasonal, it is always at the top of the ladder aesthetically.
Merkur Games
Merkur has been working hard to make a mark on the casino game industry since it was first formed in the 1950s. Even since the late 1990s when it took steps into the online casino world, it has still put in a lot of effort to make sure that it can compete with some of the more established names within the sphere. It's managed to put together a roster of more than 200 different casino games for players to enjoy, this means that there is a good selection of games to enjoy. Players can play with a range of different stakes and there are also different levels of prize available too.
The company mainly focuses on video slots, with a large percentage of its titles being this type of game. However, it does also have some table games for players to enjoy as well. Roulette is the main game that it offers in this genre of title, but there are others to play too. Merkur doesn't have any progressive jackpot titles available, which does mean that larger levels of prize aren't available when playing Merkur titles.
On the whole the Merkur selection is very good and video slot players do have access to some of the best titles around.
Does Merkur offer live dealer casino games?
It doesn't. Merkur started its life as solely a brick and mortar casino game developer, so it's no surprise that it hasn't made the move into offering live dealer games. This is because it's already creating games for a real life environment. This is why it mainly sticks to creating video slots and table games that can be converted to an online casino without too much extra investment.
Does Merkur offer a free trial version of its titles?
There are demo versions of Merkur titles available at online casinos. However, for the brick and mortar versions of Merkur games these can only be played in real money mode. On top of this there are some online casinos that don't offer free to play versions of titles to players. So if you want to develop a bankroll management strategy before playing for real money then it's imperative that you learn if the casino you want to play at offers demo versions of games before you begin playing.
Does Merkur have a regulatory license?
As a German based company Merkur does have regulatory licenses from a number of different European regulators. As some of the toughest regulators are located in this region it means that Merkur is well known as an extremely trustworthy developer.