Play 'n Go
Play'N Go is one of the biggest names in the online casino world. It's been in place for over 20 years, after being founded in 1997. It has a large amount of experience in creating high quality games that has allowed it to develop a top level reputation for players. Even with a lot of different iGaming developers appearing over the last few years, Play'N Go has still managed to create its own area to compete. Play'N Go is known as one of the most innovative and interesting developers at the moment. It is dedicated to crafting high level visuals, innovative features and using licenses to add extra interest. Play'N Go is one of the first companies that players think of when it comes to online casino games. With its dedication to creating games of the highest quality, this isn't something that is likely to change in the near future.
Estimated reading time: 5 minutes.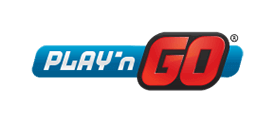 Choose a great South African casino
What Makes Play'N Go So Good?
1. Fantastic visuals
2. Lots of different styles of games
3. Uses innovation to keep interest levels high
4. Offers something for everyone withs its games
Best Play'N Go Games

1) Reactoonz
2) Troll Hunters
3) Tower Quest
4) Rich Wilde and the Book of Dead
5) Viking Runecraft
Quality of Software - Graphics and Sound
Visually Play'N Go aims at creating games that stand up to any other titles on the market. This means that in terms of visual style it uses a number of different techniques. If a game requires visuals that have an element of realism to them then Play'N Go are able to do this to an extremely high level. However, if the game requires graphics that are more cartoon-like in nature, then Play'N Go is also able to create high quality graphics of this style as well. It means that players can enjoy many different styles of visuals and they will always be to a high level.
What's also impressive about Play'N Go graphics is that they carry out animations to the same high standard. This ensures that there's no clunky movements on the screen, everything runs very smoothly when you're playing. Players therefore can sit back and marvel at how great everything looks.
This all helps when it comes to creating immersion when players enjoy the Play'N Go casino games. Slow and jerky animations can often drag players out of the moment, this isn't something that happens when playing games by Play'N Go.
Sound
In terms of sound, Play'N Go manages to craft some top quality audio for players. It's not just the background music that is of a high level here. The sounds of the reels spinning and other sound effects are also at a very high level. It means that the sounds and visuals are able to work together to create a highly immersive and aesthetically pleasing environment.
In terms of overall aesthetics Play'N Go is one of the very best around. It has great graphics for its games and matches them up with some top level sounds too. On the whole, Play'N Go makes sure that players don't have to worry about poor quality visuals taking away from their enjoyment of games.
Play'N Go Games
Play'N Go has created some of the best video slots on the market since it was founded. With a range of different titles that all have extremely innovative features available, it means that players have a large amount of choice available to them. The games tend to offer between 500 and 5,000 times the player stake as a maximum win. It means that not only are the games highly entertaining but they can also provide players with fantastic wins. However, these levels of prizes are available just for the standard versions of Play'N Go games. There are also other levels of prize available too.
There's also progressive jackpot games available for Play'N Go players. It means that there are some incredible wins on offer with these games that go way above what the standard slots can offer. They might not hit prize levels of some of the really top titles out there, but they are still significant and can potentially be life changing. For players that want to grab the real high level wins, then these are the games to look out for.
This ensures that Play'N Go allows players to look for a prize level that suits them when choosing a slot to enjoy.
Play'N Go FAQ
💡 Does Play'N Go offer live dealer casino games?
Currently it doesn't. Play'N Go is just focused on providing players with the opportunity to enjoy standard casino games. This mainly focuses on video slot titles, but there are also games of other varieties available as well. This includes table games and even Keno games. This ensures that Play'N Go offers great levels of variety and has something for almost everyone.
💡 Does Play'N Go offer a free trial version of its titles?
Play'N Go does offer free trial versions of its games. However, it all depends on the online casino that you have signed up to as to whether you will be able to play them. Some online casinos only offer paid versions of its games while some will offer players a demo version in order to get used to games first. If you want to be able to play demo versions of games before playing them for real then it's important to check over what your online casino has available before signing up.
💡 Does Play'N Go have a regulatory license?
Play'N Go does have a regulatory license in place. In fact it has a number of regulatory licenses in place. This ensures that it is both well trusted around the world and highly regulated. Play'N Go has licenses from some of the top regulators on the planet, so this ensures that it is able to provide its games to the top geographies around the globe.