Live baccarat
Baccarat is one of the world's favourite games, and has been enjoyed by casino players in South Africa and elsewhere for centuries.
Naturally, with the advent of the internet, the new online casinos were keen to include Baccarat and this was one of the earliest classic casino games to make the transition to a digital version. Since the early days of online gaming, South Africans have been enjoying Baccarat from the convenience of their own home. But although modern online versions of the game did a reasonable job of reproducing the unique charm of Baccarat, they weren't able to capture the thrill associated with playing Baccarat in a real casino.
That's why game producers set to work with casino companies to improve the immersive quality of their Baccarat product, and came up with Live Baccarat.
Live Baccarat is possible thanks to developments in live streaming. This technology enables casino players to see footage of a real dealer dealing the cards. These dealers are based in authentic casino set-ups created by dedicated Live Baccarat companies. Live Baccarat has become one of the main Live Dealer games enjoyed by South African players, along with Roulette and Blackjack, and is available in multiple versions.
Estimated reading time: 4 minutes.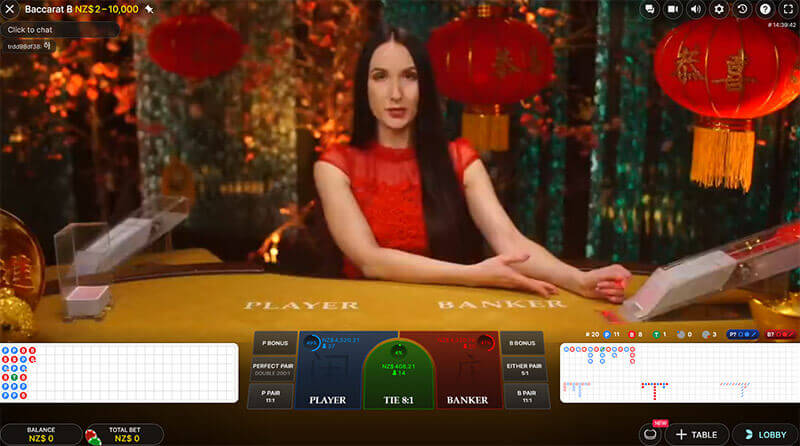 Choose a great South African casino
How does Live Baccarat work?
Most Live Baccarat games are broadcast from specially built studios, which include all of the necessary equipment, enabling them to offer special features including multiple camera angles, zooming and live chat to enhance the play. There are also Live Baccarat versions that are staged in real land-based casinos, which help to create the atmosphere of taking a seat at a table in an authentic casino.
Live Baccarat Versions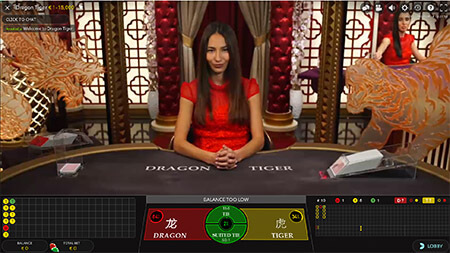 With modern online Live Baccarat, there are numerous versions available to South African players. In fact, you can find yourself playing the game with dealers from any country in the world, from London to Manila! Most of the dealers employed with Live Baccarat games are able to speak multiple languages, which enables them to interact with an international audience, and are usually highly skilled at what they do, as well as offering a friendly and welcoming presence that can help to put newcomers at their ease.
Live Baccarat players can choose from a variety of options, such as different languages, currencies, bet limits and side bets. The most popular version of Live Baccarat is probably Mini Baccarat, as it enables seven players to play at once, and when it comes to additional bets, the most commonly available are Dragon Bonus and the Progressive, which offers players the opportunity to claim a share of a prize pool.
Advantages of Live Baccarat
One of the great advantages of playing Live Baccarat rather than Classic Baccarat is that it offers a much more social experience, which is one of the positives of visiting a real casino. South African players who log into their favourite Live Baccarat version can not only interact with the dealer, but also with the other players, through a chat option, which is usually made available in the form of a box at the edge of the screen.
This social element represents a major step forward in online casino play, combining some of the authentic human element of a land casino with the convenience of playing online, which enables you to enjoy Baccarat in your own home or on the move.
Live Baccarat creators are also continually improving the games they offer, giving players a range of options that can be customised to personalize their experience.
Security and Fairness
Security and fairness are major concerns for South African online players, but another advantage of Live Baccarat is that all of the action takes place live in front of you, so you can see exactly what is happening, providing reassurance that the game is fair.
As for security, you can put your mind at rest by choosing an online casino that can display evidence of certification by a leading auditor of game integrity, such as eCOGRA or TST. Reputable South African casinos take care to make sure that they handle players' personal data and financial details professionally, employing SSL encryption and monitoring all of the games, to ensure fairness and security.
Conclusion
Baccarat is without doubt one of the most popular casino games in the world and South African players are now able to enjoy an immersive Baccarat experience that is close to the authentic real world casino atmosphere, thanks to the innovations of Live Baccarat.