Live blackjack
Blackjack is one of the world's most popular casino games. For centuries, players have enjoyed the unique challenge that the game offers, in all of its variations.
With the arrival of the internet, online casinos made sure that Blackjack was one of the first games available. South Africans have been playing the game in all of its versions online for many years. But while online casinos have done well in recreating the excitement of Blackjack, many players missed the realistic experience of playing the game live.
For that reason, game developers worked hard with online casino operators to come up with an alternative. That had to meet the needs of online players, and Live Blackjack was born.
Live Blackjack is based on live streaming video technology. Through this technology, players are able to watch footage of a real person dealing the cards. The dealers are usually located in a studio that has been designed to recreate an authentic casino. Not only can Live Blackjack players see and interact with the dealer, they can also chat with other players. Just as if they were all sitting at the casino Blackjack table! Add in the natural and unmistakable sounds of a real Blackjack table. You have the recipe for the ultimate Live dealer experience, enabling players to enjoy the casino atmosphere at their own convenience.
Estimated reading time: 4 minutes.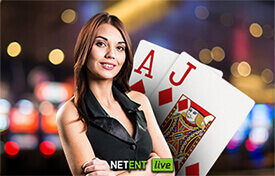 Choose a great South African casino
Classic Blackjack versus Live Blackjack
For those who have never played Live Blackjack, the difference between this version and Classic online Blackjack is significant. The rules of the game have not changed, but there is a much more realistic feel to Live Blackjack and a sensation of being involved in the action.
When you open a Live Blackjack game, you will be presented with a live video stream. This shows your dealer and a genuine Blackjack table, set in a realistic casino. You may be joined by many other players at the Blackjack table, and all of them, like you, will be playing from home. From that point on, the game plays in the same way as normal online Blackjack. Your cards will be dealt by trained dealers and you can decide on your strategy.
Making your bets
In terms of making your bets, there is very little adjustment required from regular online Blackjack. Each hand begins with players deciding how much they intend to bet and then placing their wagers. Which is usually done by selecting from a series of chip icons on the screen, each representing a different amount.
The Deal
After every player has made their bets, the Live Dealer will deal cards to all of the players who are logged on to the game. At this point, the Live Dealer will then ask each player whether they want to hit, stand, double down or split. As when you make your bet, you can choose the relevant option from the icons on the screen. The Live Dealer will then deal fresh cards and the game continues until each hand has either won or lost.
Chat Function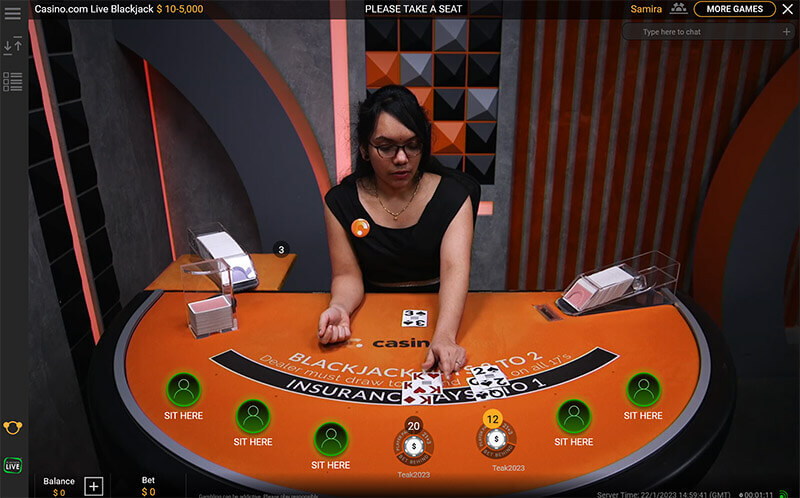 Many of the Live Blackjack games available to South African players have the option to talk to the dealer and other players as you are playing. This is usually done through a chat box that appears at the edge of the screen. It enables players to type comments, which are passed on to the dealer, who can then speak directly in response. Chat with other players is carried out in the same way, with responses typed into the chat box.
This adds a welcome element of interactivity as you can chat with the dealer. Ask for advice on the rules, or even share conversation with your fellow players. Unfortunately, there are some players who abuse the chat function by making offensive remarks. Most South African online casinos have a strict policy of zero-tolerance for this behaviour. Those who misbehave will find their chat option removed, temporarily or permanently. This helps to maintain a pleasant playing environment for the well-behaved majority.
Conclusion
Blackjack is one of those classic casino games that have remained popular throughout the evolution of gaming. Blackjack has received a huge boost now that it is available online. Live Blackjack is the latest evolution in the story of this thrilling game, and millions of South Africans are enjoying the gaming possibilities that modern Blackjack technology enables.