Cryptocurrency Gaming Seen as the Next Big Thing in South African Casinos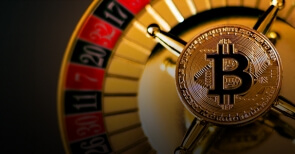 Just recently, policymakers in South Africa met to discuss the state of gambling in the country. The event, 15th Gaming Regulators Africa Forum, brings together policymakers and stakeholders in the growing gambling industry to discuss several issues. Although there were several topics and issues were listed for discussion, the focus is on the growing popularity of casinos, regulations, and a more 'friendly' stand on online casino gambling.
With proposals to open up and fully embrace online gambling, players from South Africa can count on exciting times ahead. This positive outlook on gambling was elucidated by Mlungisi Mvoko as he stated that all forms of gambling should be made legal in the country. With its legalization, the government can expect an increase in tax revenues and can also create jobs. On top of his favorable view on gambling. Mr. Mvoko also shared another outlook that should excite players: the importance of new technologies.
Casinos and Cryptocurrencies
In a speech made at the 15th Gaming Regulators Africa Forum, Mr. Mvoko believes in the prospects of online gambling in the region. More importantly, he shared that with the inclusion and use of new technologies coupled with regulation, gambling can serve as an effective and lucrative source of income for the government. He added that these new technologies help shape the gaming industry. To drive home the point, he used the example of cryptocurrency like Bitcoin.
According to the minister, the use of Bitcoin (cryptocurrency) has revolutionized the way consumers and investors transact business online. This statement of Mr. Mvoko only validates the existing beliefs of many stakeholders in the business. The use of cryptocurrency like Bitcoin can help change the way players enjoy casino games. Thanks to its peer-to-peer arrangement and the absence of government intervention, players can enjoy privacy, convenience, and anonymity.
The use of cryptocurrency for online casino transactions will also provide players with a quick way to fund their accounts and request money from casinos. To complete your transactions, you only need your crypto wallet and email address and the funds can be credited to the account in an instant.
Springbok Casino, Punt Casino Take the Lead in Accepting Bitcoin
The use of cryptocurrency for casino gaming is not new. Some of the leading casinos that accept players from South Africa now accept fund transfers coursed through Bitcoin and other cryptocurrencies. Two of the most popular South African casinos that accept Bitcoin are Springbok Casino and Punt Casino. Springbok Casino is a fully licensed online casino that offers a solid platform for standard casino games and mobile-optimized titles. It currently accepts Bitcoin for payments. Punt Casino is another leading casino for South African players which boasts games from Real Time Gaming. For payments, players can choose from Bitcoin, Visa, Mastercard, and Easy EFT.
In these casinos, players can enjoy the perks that come with using Bitcoin. When you fund your casino account using the cryptocurrency, you can enjoy security and privacy.
Written for onlinecasino-southafrica.co.za by Adiela de Bruyn - on 20-09-2019