Mondays and Wednesdays Get a Boost at Silversands Casino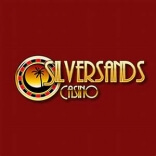 For many casinos, the biggest promotions are offered upon registration of new accounts. If you're a new player and have signed up for an account, you'll be rewarded with a new customer bonus bundle. In most South African casinos, your initial deposit is doubled and you'll also get free spins on certain games. Welcome offers are great but it's only available upon sign up. So what happens if you have maximized this offer?
This is where the regular promotions of casinos come in handy. Silversands Casino, an online casino that's owned and operated by Paxson Marketing Ltd of Cyprus is home not just for lucrative welcome offers but also promising weekly promotions. So, when you create an account with Silversands today, you can access regular offers that you can enjoy on specific days of the week.
Monday Cashback
One popular weekly offer at Silversands is the Monday Cashback that's available to all registered players of the site. As the term suggests, this promotion gives back a portion of what you have deposited on the casino. To qualify for this promotion, you need to deposit at least R1,000 within the day. Once approved, Silversands will offer you a cashback of up to 40% of the total deposits made every Monday, 00:01 to 23:59. For you to collect this offer, you need to send an email to customer support requesting the bonus by 11:59 am the next day. Once confirmed by the casino, the bonus will be credited to your account instantly.
As part of the Silversands offer, the amount of bonus that you will receive depends on the deposits you made on the cashier. Here's a look at the bonus levels you can enjoy at Silversands:
-If you deposit €100 to €1,000, the casino rewards you with a 20% cashback bonus
-If you deposit €1,000 to €5,000, you are eligible to collect 30% in cashback bonus
-If you deposit at least €5,000, you can collect up to 40% in cashback bonus
So, when you deposit more at Silversands, you are rewarded with a bigger cashback bonus which you can use on premium online slot games.
Crazy Wednesdays
If the promotion on Mondays is not enough, then we recommend that you check out the casino's offer on Wednesday. During Wednesdays, Silversands will release two coupons that can reward players with deposit bonuses. This casino can offer a 130% deposit match up to €650. The coupon codes are emailed to the players through the casino's weekly mailer. And just like the promotion during Mondays, the Crazy Wednesdays offers are subject to the casino's standard terms and conditions.
Who says the best bonuses are only available upon sign up? At Silversands Casino, casino promotions are available weekly in the form of cashback and reload bonus offers.
Written for onlinecasino-southafrica.co.za by Adiela de Bruyn - on 29-08-2020