Is there Something for South Africa to Leaner From the Malta Gambling Regulatory Model?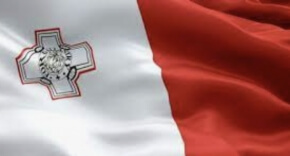 Malta has done a lot well when it comes to embracing online gambling. It has set itself up as being an attractive location for countless online gambling companies to expand into the European market. There are a few ways in which this might guide South Africa in the future if the authorities decide to really focus on expanding the regulated online gambling sector.
Taxation
One of the big focuses that Malta had on was the tax situation. It takes a lot of tax revenue in by having certain advantageous laws for the companies that set their base in the country. With a regulated online gambling market in South Africa, the country could benefit from tax revenues being pumped into the economy.
At the moment, there are many offshore gambling companies taking money out of the South African economy that are not subsequently returning. There could also be new jobs created if the gambling companies are able to set up within the nation.
Security
If there were online casinos able to set up their base in a regulated market in South Africa, this would allow the authorities to draft a set of regulations. This could help to protect South Africans and ensure that these operators act in an above-board manner. The Malta Gaming Authority has turned into one of the world's most trusted gambling regulators due to the safe, but fair regulations are enforced.
Removing Power From Black Market Operators
There is a concern that the illegal online casinos that people in South Africa are using are sending money to organized crime groups. While many operators are legitimate, there is no doubting that there are criminal organizations involved in illegal online casino sites. With a regulated online gambling sector, this could be cut out as people would be much more likely to utilize trusted and locally licensed platforms.
What happens next?
It is hard to know what will happen in the future regarding online gambling in South Africa. Online gambling legislation is still up in the air. The first step will likely be the development of a gambling regulator in the county. This could then pave the way for more expansive rules and regulations going forward.
Written for onlinecasino-southafrica.co.za by Adiela de Bruyn - on 06-08-2021