South Africa Lottery Successful in High Court Battle Against LottoStar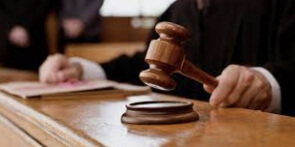 The South Africa Lottery has come out on top following many years of legal battles against LottoStar. The high court has ruled that LottoStar has been profiting unlawfully from the National Lottery in the country.
While LottoStar has a license in the country to offer fixed-odds betting, it has also been allowing people to place bets online on the outcome of the regular National Lottery. The high court deemed that this online lottery betting offering is a violation of the country's Lotteries Act.
As part of the verdict, no online gambling offering is able to offer betting on the results that come from the lottery that is government-run. The origins of this court case date all of the way back to 2015. Both of these parties were battling it out for the same customer base.
Appeal looking likely
Despite the high court decision, it appears that LottoStar is planning to appeal this court ruling. At the moment, it has to stop offering this type of betting on National Lottery games, as well as cover the legal costs that are involved with this legal battle. However, it appears that the operator is planning to lodge an appeal to the Supreme Court of Appeal in South Africa. Therefore, there could be more twists and turns ahead as part of this case.
Written for onlinecasino-southafrica.co.za by Adiela de Bruyn - on 07-09-2021