Big Year Ahead for Sports Betting in Africa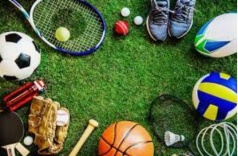 As 2022 begins, there is a lot of change seemingly on the way for the sports betting sector in South Africa. There has been a boom in recent years in the sector and it doesn't look like slowing down any time soon. For 2021, it was estimated that gross gaming revenue went past the $600 million mark in Africa.
Due to the large level of popularity, there have been some mergers and acquisitions taking place in the space. This includes MultiChoice buying a bigger slice of BetKing for $280 million. Naturally, the development of internet accessibility and smartphone usage is going to lead to bigger and bigger levels of engagement with online betting.
It is estimated that about 25% of total sports betting revenue in Africa last year came through mobile devices. This was up from a 22% proportion the previous year. Many operators are now attracting bettors by offering free-to-play prediction games.
While many operators are looking to expand across Africa, some have been focusing on individual countries and growing their presence in these countries. There is a challenge for operators to localize their offering to each of these individual markets. This will allow them to strive towards getting a successful offering that is performing to a similar level to their home markets.
New releases coming
There has been a big increase in the range of products that gamblers in Africa have access to. These mobile-focused gambling operators are now looking to significantly expand their offerings going forward. This includes a partnership that Hollywoodbets signed with Evolution Gaming, seeing people getting access to live casino games of the very highest quality and at affordable levels.
All signs point towards 2022 being a record-breaking year for the betting sector across Africa. There will be a lot of customer acquisition opportunities popping up, but the sector does become more and more competitive as time goes on. As time goes on, Africa is likely going to take up more and more attention from the world's biggest gambling operators.
Written for onlinecasino-southafrica.co.za by Adiela de Bruyn - on 04-01-2022