888 Officially Launching in the Africa Market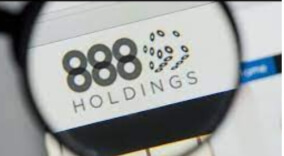 888 Holdings has announced that it is having an official launch in the African market. It will be doing so through the 888Africa brand, which comes following the creation of a new joint venture with five veterans of the gambling industry.
This new venture will be in charge of operating the respective 888 brands in Africa. whether it is online casino games, poker, or sports betting. This entity will be looking to operate in Africa's regulated markets. 888 Holdings controls a minority stake in 888Africa, but it does have the option to increase its stake in order to take control of the company. It can buy as much as 100% of the operation.
As part of the new agreement, 888Africa plans to pay a brand license fee in order to use the iconic 888 iGaming and betting brands in the specific African regulated markets. A third-party technology platform will be used. All of the content and products are going to be chosen specifically with the African market's local preferences in mind.
An experienced team
The five individuals who will be leading up this venture are all highly experienced when it comes to the gambling industry. Most of them have held notable roles in major gambling companies, including The Stars Group, Premier Bet, Editec Online, and Voxbet.
They will be working closely together in an attempt to make this new venture a success. Christopher Coyne is a former chief customer officer and chief market officer of the Star Group and he will be acting as the CEO of 888Africa.
The current plan for 2022 is for the 888Africa brand to go live in four Markets in Africa. It will need to of course get the relevant regulatory approvals before doing so.
Welcoming the new launch
Speaking about the launch of this new brand was 888 Holdings CEO Itai Pazner. He referenced the rapidly growing African gambling market and that 888Afirca has a lot of ambitions for this sector. It will be expanding in Africa without taking its eye off its presence in other regions.
The new CEO of 888Africa Christopher Coyne spoke of the delight of the launch of the new brand. He has supreme confidence in the future of the brand. It will certainly be exciting to keep an eye on this story going forward. It will likely become clearer in the coming weeks and months as to which exact African markets the brand will be initially targeting for launch.
Written for onlinecasino-southafrica.co.za by Adiela de Bruyn - on 30-03-2022