Kenya Gambling Sector Crackdown Continues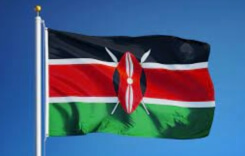 The Kenyan government is continuing with its crackdown on the nation's gambling sector. This industry is worth billions and lawmakers are now considering new legislation that would only see gambling being available through five-star hotels that have a casino. There are calls for a prison sentence of up to four years, as well as a major fine for gambling facilities that are found to be operating outside of allowable times.
This legislation is the Nairobi City Council Betting Lotteries, Gaming Amendment Bill. Its current status is under consideration by the Nairobi County Assembly. There are concerns about high levels of young people participating in gambling. The idea behind limiting gambling to the hotels is that young people won't have the same level of access to gambling facilities.
Major proposals
The Tourism Regulatory Authority is in charge of deciding which hotels get the five-star status. City Hall would be in charge of deciding which of these hotels would then get a license. Cashless betting would also have to be in place by gaming companies. This would ensure that minors would not be able to participate in any form of gambling.
The legislation calls for this cashless system to be in place at all gambling premises within six months of it coming into effect. There would also be a ban on the pre-watershed airing of any form of video or audio broadcasting programming that promotes any form of gambling, as well as related ads.
There is a proposal to limit the operating hours of gambling establishments in Nairobi between the hours of 8pm and 6am. Currently, there is no time restriction in place on these establishments. There are calls to also have a similar time restriction in place for mobile betting. With such wide-ranging proposals, people will be keeping a close eye on the progress of this legislation.
Problem gambling in Kenya
The Kenyan gambling market is one of the biggest in all of Africa. It currently has the biggest rate of youth gambling in any sub-Saharan nation. A huge portion of the population gambles, with most of them being in the 17-35 years old age bracket.
Written for onlinecasino-southafrica.co.za by Adiela de Bruyn - on 10-03-2022