Betfred Continues its Expansion in South Africa With LottoStar Deal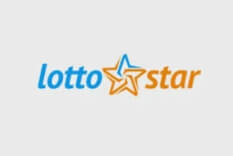 Betfred is continuing its expansion into the South Africa market through its LottoStar deal. The UK-based gambling operator as bene looking at spreading its wings across the world. In recent years, it has gotten involved in a wide range of markets, including North America, Spain, and South Africa. It is unclear as to what the financial arrangements are a part of the LottoStar deal.
LottoStar is South Africa's biggest betting operator, so the deal with Betfred makes a lot of sense. It was in June 2021 that Betfred completed its acquisition of Betting World, allowing it to gain a foothold for the first time in the South African market. In addition to its online operations, Betfred now has more than 50 retail betting shops across South Africa. As well as the acquisition of Betting World, Betfred has also acquired Sepels Sportsbet.
Welcoming the new deal
With the success it has seen to date in this market, it is looking to grow even further. As a result of its deal with LottoStar, Betfred is now a majority shareholder of the company. LottoStar has been around since 2014 and as well as being a leader in the online betting space, it also runs a popular live casino.
LottoStar's CEO has welcomed the deal with Betfred, believing that it will help to broaden the LottoStar offering and will provide the highest quality experience possible to its users. There is a good chance that there will be a lot of collaboration in the future between Betfred and LottoStar. It has been made clear that Betfred plans to invest significantly in the African market over the next few years.
Joanne Whittaker, the Betfred CEO, is delighted to get the deal done with LottoStar and to increase the company's South African presence. She believes that Betfred's operations in the US and Europe can also improve as a result of the deal. The company has been making moves in these markets recently also. It now has market access in Louisiana and Arizona, as well as striking numerous partnerships with leading European sports leagues.
Currently, Betfred has more than 1,400 betting shops across the UK, making it one of the region's biggest bookmakers. It has a reputation for being the UK's biggest independent bookmakers, as well as having a particular dominance on the North West market in the UK. It also has extensive online operations, including an online casino and live dealer casino.
Written for onlinecasino-southafrica.co.za by Adiela de Bruyn - on 25-06-2022