Tanzania the Latest African Nation to Introduce Tax on Gambling Winnings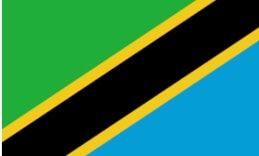 Tanzania is the latest country in Africa to introduce a tax that people have to pay on their gambling winnings. There are now taxes to be paid on any winnings coming from sports betting or casinos. The likes of neighboring nations of Uganda and Kenya already have such taxes in place.
Tanzania has altered its Gaming Act in order to introduce this new tax. People will need to pay 12% of their winnings from casinos and 10% worth of sports betting revenue. The idea behind taxing the winnings of gamblers is often to help drum up additional tax revenue, as well as to put people off gambling.
As a result of the changes in Tanzania, the operator of the sportsbook or casino will need to withhold the tax on winnings. They will then forward on the tax on the winnings to the relevant authorities, rather than the gamblers having to do anything. Previously, the only form of gambling-related tax was on the revenue that casinos and sportsbook operators were generating.
Not the only country in the region with such a tax
In the likes of Kenya, there is a 20% tax rate in place on gambling-related winnings, which is greater than what people in Tanzania have to pay. In Uganda, it is a bit less at 15% of the winnings. In both cases, the licensees also withhold the tax from the winnings of gamblers. There have even been attempts in Kenya to increase the tax rate on gambling winnings, but that did not get sufficient support.
Gambling is rapidly growing in popularity across Africa, particularly among younger people who have smartphones. There are many major gambling operators that are focusing on the African market as a result, something which is likely only going to continue as time goes on.
Written for onlinecasino-southafrica.co.za by Adiela de Bruyn - on 29-07-2022