Rush Street aiming to consolidate LATAM market expansion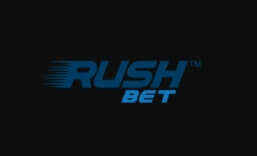 US online gambling firm Rush Street Interactive has made somewhat of a considerable splash in what is considered to be the next biggest emerging market in the online gambling industry.
After making moves in both Mexico and Colombia, the firm has started to establish itself as a major player in these markets, especially among the locals, with its sportsbook becoming one of the most popular.
The firm was the first US company to move into the LATAM-regulated market with its sportsbook brand RushBet when it came out in Colombia.
Rush Street readying for market investment
Following a successful few years in the LATAM market for RushBet, the argument is that it has really established itself and is now ready to consolidate its position with investment ready, especially as we head into the top of the sports season.
Both these countries have an avid sports following, and with the NFL, NBA and NHL seasons in full swing, there is an argument that RushBet will increase its marketing budget in order to up its customer acquisition over the next few months.
The football World Cup has also been highlighted as a market where there is a lot of potential for the brand to perform considerably, with this being highlighted to be both a fundamental short-term and long-term essential acquisition tactic.
This time around, there is, of course, much regional interest where FanBet has holdings when considering both Mexico and Colombia, as well as Canada and the USA. RushBet, certainly, is at the top of its game when it comes to the number of betting markets available for customers.
Though in addition to this, there is, naturally, a host of South American teams, including Argentina, Brazil, Uruguay, Ecuador and Costa Rica. Meanwhile, RushBet has also recently agreed to a three-year exclusive deal with La Liga for the Colombia market, which means that the brand can use players' names, images, trophies and also the different competition logos.
This is being thought of as a highly unique part of the brand's marketing portfolio, and, as a result, it can help the company to grow further across the LATAM market.
Written for onlinecasino-southafrica.co.za by Adiela de Bruyn - on 22-11-2022