Colombia Opens Doors to two new RSI Offices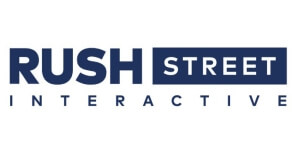 The ever-expanding LATAM (Latin American) online gambling market of Colombia is continuing its upwards trajectory in the industry. The latest news has seen US firm Rush Street Interactive (RSI) throw open the doors of two of its new offices based in the country to help fulfil the ever-increasing demand.
Its new, cutting-edge offices in the cities of Bogota and Medellin will help to assist the brand's continued expansion plans over the next 12 months and beyond. With a company-wide approach that is based on innovation, this is reflected in both of the offices.
Boasting a multi-media wall of screens for watching sport, a basketball court where the brand's marketing divisions are located, and conference rooms in the design of casino rooms, this certainly represents the brand's fun, employee-driven nature.
An important step for RSI
With the brand having grown its LATAM function considerably over the last couple of years - now being somewhat of an authority in both Mexico and Colombia, it has demonstrated that there is a significant amount of potential in these markets.
Ever-evolving and improving to satisfy increasing customer demand, RSI hopes it can become the undisputed leader for LATAM while it is also well-respected in its native US.
Beating other US brands to launch in LATAM was a fundamental and landmark achievement for RSI, and, as a result, the trajectory that it is experiencing currently is a reflection of the amount of work that has gone into its development over the last year.
Offering a fully-functioning sportsbook as well as a world-class online casino, RSI constantly makes enhancements to make sure that it can keep up with how customers respond to its site.
Getting it right in the initial months of launch in a new market is important for laying the foundations of success, and there can be no doubt that the brand has done that, supported by an excellent team. There is also much to be said about its recruitment policy, which is symbolic of the working culture throughout the company, one which it is hoped its new offices can accentuate to great effect in order to continue its results.
More market expansion on the horizon?
What is for sure is that RSI has certainly found its key market, and the main focus now will be consolidation and further strategic growth.
As such, establishing a stronger foothold in both Colombia and Mexico will be an obvious priority, though exploring other LATAM nations such as Argentina will be high on the agenda, while the brand also will be keeping a close eye on Brazil's regulatory progress and how it can position itself to capitalise at the earliest possible opportunity.
Even adding more to its existing sportsbook and online casino products is also likely to be a priority, particularly if it can respond to all of the analytics and customer preferences. Like in every other market, each one will have certain aspects of a sportsbook or online casino that it likes better than others, so being smart with this can help to lead to further success.
However the next few months unfold for RSI, what is clear, is that it is certainly going in the right direction, and there are many positive signs.
Written for onlinecasino-southafrica.co.za by Adiela de Bruyn - on 20-12-2022