Industry News Round-up as Soft2Bet awarded Greece License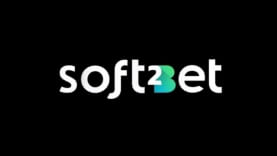 It has been a busy week in the world of iGaming, as the first financial quarter of 2023 really starts to heat up!
Most notably over the last week, is the fact that the online casino and sports betting software provider, Soft2Bet has been awarded both casino and sports betting licenses to operate in the burgeoning region of Greece.
The country recently made online gambling and sports betting legal and is considered to be one of the biggest growth markets in southern Europe.
As a result of these approvals, it is quick off the back of a similar achievement in Denmark, Ireland and Sweden as the provider continues its ambitious growth plans.
Michigan revenue declines
After a record month for March, retail casinos in the US state of Michigan have witnessed a considerable decline in revenue after it was revealed that this fell by 9.5 per cent.
As a result, it meant that online casino and sports betting receipts totalled $195.7 million for April.
Michigan, which went live with online gambling in January 2021 has exceeded expectations over the last couple of years with significant figures, so it believed that this is nothing for operators to worry about.
Revenue rise in Lithuania for Q1
The Baltic state of Lithuania, meanwhile has witnessed an impressive increase for its online gambling figures for the first quarter of the year.
As such, an impressive €55.3m was generated from online and retail gambling, which is a significant achievement for a country with a small population.
Having only recently made online gambling legal, there are big hopes that this can become a prime country for the industry, with many operators looking to capitalise on the potential of the market over the next few years.
Written for onlinecasino-southafrica.co.za by Adiela de Bruyn - on 25-05-2023