Industry News Round-Up as Fanatics move step closer to PointsBet purchase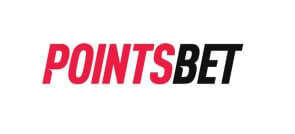 In what has been a hectic few days in the online gambling industry as the second quarter of the year draws to a close, the main story topping the headlines is the ongoing acquisition battle between heavyweights DraftKings and competitor Fanatics for PointsBet.
The Australian online gambling giant has been at the centre of a takeover battle, with Fanatics Betting and Gaming group (FBG) seemingly fending off US giant DraftKings after making an improved offer for the operator's US asset.
They had seemingly had this sewn up a few weeks ago after making a bid of $150 million, however, DraftKings, seeing a great opportunity to increase its presence in the US, countered with a proposal of $195 million.
However, desperate not to lose this, Fanatics has improved its bid to $225 million, with the Australian firm seemingly recommending to shareholders that this be accepted. Following this, DraftKings has reportedly pulled out of the deal.
This will certainly come as a major blow to the heavyweight, after withdrawing a major bid for UK conglomerate Entain 18 months ago, causing its stock price to plummet. As expected, should the deal be completed in its entirety, Fanatics will immediately gain access to the 12 US states in which PointsBets operates.
Betsson ties up Boca Juniors partnership
Malta-based gambling giant, Betsson has struck a deal with one of Argentina's premiere football clubs, Boca Juniors, which will see them become the leading shirt sponsor until the end of 2024.
Argentina, which recently regulated online gambling has witnessed a surge of interest in the industry over the last few months, something that has not gone unnoticed by Betsson, which has a growing presence there.
As a result, being affiliated with one of the biggest supported football clubs in the country, will do the brand absolutely no harm at all, as it seeks to really ramp up interest.
This is just one in a line of latest football deals in South America for the operator, after earlier this year it secured a deal to become the lead betting partner of the Chilean first division.
Betr A2 funding round adds significant value
Sports betting company Betr has added a cool $35 million to its balance sheet, after successfully progressing through an A2 funding round.
As such, it has seen investment firms Eberg Capital, Fuel Venture Capital and AI Sports Ventures become part of the collaboration that already includes FinSight Ventures, Florida Funders and Aliya Capital Partners.
Media celebrity Jake Paul is counted as a co-founder of Betr and as such, this has significantly helped to ramp up interest in the firm over the last few months, playing a crucial part in attracting investors.
Written for onlinecasino-southafrica.co.za by Adiela de Bruyn - on 05-07-2023