Random number generators
Whatever type of casino player you may be, you should be aware of the importance of understanding casino payouts and how they work. Online slots games vary in the odds they offer, and you can maximise your winning chances by opting for games that offer the best payout and the highest guarantees of fairness.
Estimated reading time: 4 minutes.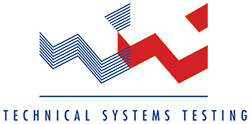 Variance
Variance is a word you may come across while you are playing online casino. Essentially, slots games can be divided into two types. High variance titles give you the chance to win bigger prizes, but offer less frequent pay-outs. Low variance games will pay out more often, but they will tend to result in smaller amounts won.
RTP and Pay Tables
Every time you gamble on a casino game, your winning chances and the amount of your payout will be decided by the appropriate odds. Just as if you'd placed a bet on a horse race or a football match. There is an enormous variety of online slots games available to the South African player, and many different ways to win. One thing that all the games have in common is the Return To Player or RTP figure. This is a number that can tell you at a glance how likely you are to make a profit if you play the game regularly. By comparing the RTP of different games, you will be able to work out which game is best for you.
Each online slots game will have a RTP figure, and this will be displayed on the game play-table, which should be available on the site. You can use the RTP figure to work out the percentage of each wager that will be returned to you on average. For example, if you bet R1000 on a slots game with a 97 percent RTP, on average, you will win back R970. It is important not to forget that the RTP is referring to the average returns from a particular game that can be expected in the long term. In any one gaming session, it is of course possible to lose or win more money than the RTP figure will suggest.
The advantage of playing any online slots title at a South African online casino is that the site's paytable will give you a precise figure on your chances of winning. This is possible because slots games are completely random, like a coin toss or a dice throw.
Random Number Generators
The randomness of casino slots titles is guaranteed thanks to what are known as a Random Number Generator (RNG). A RNG is a piece of computer software that aims to replicate the randomness of fair casino games. For example the dealing of cards or the spinning of a roulette wheel. To make sure that all online slots games are completely random, all reputable online casinos have their RNG regularly tested and show their certifications on site.
One of the most respected third party testing organisations is Technical Systems Testing (TST). Their main focus is to provide protection for players and to make sure that online casino games are of a sufficient level of quality and fairness. As the online casino industry has grown, TST have established themselves as one of the world's leading fairness auditors, analysing and accrediting some of the most popular sites used by South African players.
In order to gain accreditation through TST, a casino has to prove to the experts at TST that the games it provides are fair. In addition, TST also liaises with the development companies that create the games to ensure that fairness is incorporated from the beginning.
Through a type of testing called Total Gaming Transaction Review (TGTR), TST is able to monitor all of the inputs and outputs from any site's software system. This by enabling it to verify claimed payout percentages, check completed transactions, and carry out spot checks. TST is then able to take this information, combine it with a number of other pieces of analysis and determine whether a site's games are fully random and fair.
Conclusion
TST are not the only well known third party accreditation organization. Online casino players should look out for names such as iTech Labs, eCogra and GMI on the pages of their chosen casino. By sticking to sites that have been certified for fairness and that offer the best payouts, South African players can increase their chances of winning big.