Citadel
As the South African online casino market goes from strength to strength, South African casinos are being challenged. They have to cater to the preferences of their customers and as a result. They are offering an ever-widening range of payment options. One of the most popular is Citadel, a worldwide online banking system.
Estimated reading time: 3 minutes.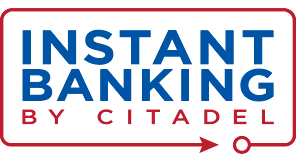 Choose a great South African casino
What is Citadel?
Citadel was established in 2000 as a system for making online payments. It is used in over 30 nations across the globe, including South Africa. It is a proven method of making deposits that is particularly popular with South African online casino users. Owing to its speed and reliability. The system has some of the elements of both the e-wallet methods of payment and traditional debit and credit card payments. Howeber, it is not precisely comparable to either.
How to use Citadel?
Citadel operates as a payment gateway. Rather than a middleman, as is the case with e-wallet methods. There is, therefore, no need for you to open a specific Citadel account. Instead, when opting to use Citadel, you can choose from three different methods of payment.
The first option is to download a payment assistant that helps you to make deposits using your own online bank account. It guides you through the process in a simple, step-by-step process. The second option is to use the automated payment process that can be found on the Citadel website. This works directly with your own bank account to make it possible to transfer funds. The third option is the fastest. Using this method, you are given a reference number from Citadel. This you can use to make deposits from your online bank. Without having to disclose your bank details to the casino.
The range of options sounds complex. In practice, once you have found which of the three choices works best for you, it is straightforward to operate. Many South African casino players have come to appreciate the flexible options that Citadel offers.
The process of making a deposit at a casino using Citadel is simple. Go to the cashier section of your chosen casino site, select 'instant banking'. Then click on the option to make a Citadel payment. You will then be guided through the process by simple prompts. In most cases will be able to go from making a deposit to playing your favourite casino game in five minutes.
Is Citadel safe to use with South African casinos?
There is nothing more important when transferring money online than being sure that your chosen method is both safe and secure. As one of the most trustworthy and highly-rated online banking methods in the world, Citadel is a good choice. The system employs state of the art encryption protocols to ensure that every single transaction made is protected and secure.
Pros and Cons of Citadel
The safety that comes with using a long-established internet banking system is an important factor in Citadel's favour. The system is safe because it does not require you to reveal any of your personal or banking information to the casino. Payments are also quick and simple to process, which is ideal for the fast-moving world of casino games.
Another advantage of using Citadel is that you are not required to register with the company before you use it.This makes the payment process much shorter than would be the case if you were using a traditional e-wallet system. Citadel also has earned a strong reputation among South African casino players for its excellent customer service. It is available 24/7, enabling you to obtain advice or help with any problem via a phone call or email.
As with every payment system, Citadel does have a down side. Although it is ideal for making deposits with online casinos, it isn't the best option for making withdrawals. It is possible to make a withdrawal from a casino using Citadel, but not every casino offers this. There are often fees associated. It is worth checking with the casino in question if you intend to make withdrawals as well as deposits using Citadel.
Brand new online casino
Bonus up to R22,500
Exclusive 180 free spins!