SID Instant EFT
There is no doubt that online casinos are becoming increasingly popular in South Africa. As more South African gamers take their business online, so the demand for quick and convenient money transfer methods have increased. South African casinos are offering an ever-growing range of deposit and withdrawal methods to cater to their customers. One of the most well-known among South African gamers is SID Instant EFT, known as SID.
Estimated reading time: 4 minutes.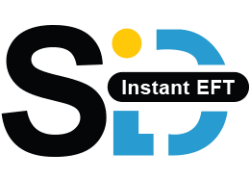 Choose a great South African casino
What is SID?
SID is a money transfer system that was founded in 2007. It is designed purely for the South African market. With the aim of making it easier for South African residents to more easily make online purchases. Also for South African businesses to handle online transactions more quickly and effectively. As SID is specifically designed for the South African market, it is particularly suitable for use with South African online casinos.
Using SID makes it possible to deposit funds with your preferred online casino directly from your bank account. It's a straightforward and secure method of money transfer that doesn't require a credit card. It is backed by many of South Africa's biggest and most trusted banks. This includes ABSA, Nedbank, Standard Bank, and First National Bank.
How to use SID with South African casinos
The process of using SID to upload funds to your casino account is straightforward. Simply go to the deposit or banking page of your preferred casino and select SID as your payment option. You will be directed to the checkout screen where you can choose the bank account from which you want to make the SID payment. Log into your bank account via the casino site, confirm the transaction and wait for it to be processed. Your bank will send you either a PIN number or an SMS to verify the transaction, and then your funds will be deposited.
Once the transaction has been completed and verified, the funds are transferred immediately. The whole process can be carried out using a mobile device. This makes it a convenient method of depositing funds with your favourite online casino.
Is SID safe?
Security is a big concern when it comes to transferring money online. Gamers who use SID to make deposits are strongly protected. SID is one of the safest methods around for transferring money. The PIN number or SMS that is sent out under the SID system will only be usable once. Your funds remain within the banking system at all times.
In fact, since it was launched a decade ago, SID has an excellent safety record. It is recognized as the nation's most trusted alternative to credit cards for online payment. It has been verified by leading security experts Trust Guard and GoDaddy. Additionally, SID never retains customer bank details. It provides an additional guarantee, protecting customers against unauthorised payments of up to R5,000.
Will using SID affect my choice of games?
Using SID does not limit the range of games that a casino user can play. As long as your casino offers SID payment options, you will be able to play their full selection of casino games. Since SID payment is widely available among South African casino sites, you will not find any restriction on which games you can play.
Pros and Cons of using SID
As the SID system was created purely for the South African market, with the support and backing of the big national banks, South African online casino players can feel confident in using it. It is one of the safest money transfer methods available. This is due to the fact that your money remains in the banking system throughout an SID transaction. Because of this the casino will never see your banking details. That high level of security, combined with the R5,000 guarantee for unauthorised payments provide a high level of reassurance for casino players using this method.
It is also an flexible method of payment that can be used as often or as rarely as the customer wishes. Combined with other payment options, and the mobile-friendly technology involved makes it perfectly suited to the busy online casino player. The player who wants to play video poker, slots or table games while on the move.
The only down side to using the SID system is that when withdrawing money to your bank account from an online casino, you may encounter a delay of up to two days. This varies depending on the casino that you use. It is worth checking the terms and conditions on the casino's banking page to see how long an SID withdrawal from their site usually takes.
Brand new online casino
Bonus up to R22,500
Exclusive 180 free spins!