How Do Progressive Jackpots Work
The world of eGaming is evolving all of the time, and one of the most exciting developments in recent years has been the progressive jackpot. These games have produced some of the world's biggest payouts in online gaming. South African players have enjoyed their share of the big prizes. But what exactly are progressive jackpots?
Estimated reading time: 4 minutes.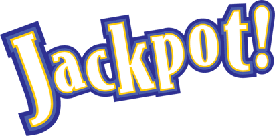 Choose a great South African casino
What is a Progressive Jackpot
Most online casino games have a jackpot feature, but with a traditional online slots game, the jackpot is a fixed amount. That is not the case with a progressive jackpot!
With a progressive jackpot, each game is part of a jackpot network. Whenever one of these games is played, a percentage of the stake wagered is added to the collective jackpot pool, which continues to grow until it is won. Anytime a player wagers on these games at any casino linked to the jackpot network, the jackpot pool grows bigger. This means that when someone eventually lands the right combination of symbols to trigger the jackpot. They could be walking away with a prize worth millions of Rand!
Another important feature of progressive jackpot games is that, unlike regular slots jackpot games, when the jackpot is won, it doesn't reset to zero. Instead it goes to a pre-determined amount such as R100,000. That means that when you land the jackpot on a progressive jackpot game, you are guaranteed to win a significant prize.
Games With A Progressive Jackpot
South Africa's online casinos offer a wide variety of games with progressive jackpots, including well-known slots titles and games. You can also find a progressive jackpot scratch card game called Winners Club Scratch Platinum and even a progressive jackpot darts game.
Some of the most popular progressive jackpot games are produced by Playtech. This through its licensing agreement with Marvel. These games, which feature dynamic super-hero themes and state of the art graphics. They are linked to the Marvel Multi-level Mystery Progressive Jackpot Network. This network includes four jackpots: Power, Extra Power, Super Power, and Ultimate Power. All of these titles can produce enormous wins.
The Marvel-linked slots titles, which include games such as Thor, Iron Man and The Incredible Hulk, can build up such large jackpots. This because they are universally popular and are played around the world. Other games with a progressive jackpot that are particularly popular in Sough Africa include Beach Life, Dollar Ball and Gold Rally.
Where to Play Progressive Jackpots
The number of South African casinos that offer progressive jackpots is increasing all the time. Casino Luck and Casino.com both offer over thirty progressive jackpot titles. This while Winner Casino, SlotsMillion Casino and Silver Sands Casino also have a healthy selection.
South Africa online gamers have landed some enormous wins playing on progressive jackpots. In October 2013, one lucky South African player won $3,217,894 playing Gladiator Jackpot at Winner Casino, and a month later, another South African landed a $6,346,118 prize playing Gold Rally. Beach Life is another popular progressive jackpot, which has paid out some huge prizes, including an $8,211,861 win in February 2012.
How To Play Progressive Jackpots
If you're planning to play a progressive jackpot in search of the big prize, it's a good idea to do your homework. Find out which of the games pays the most and which pays out more frequently. Some online players may prefer to tilt at the big million-Rand prize, which pays out every few months. Others find their playing style is better suited to a game that offers smaller but regular jackpot payouts. It's also important to note that if you want to be eligible for the jackpot prize, you will need to wager the maximum stake on all paylines. Do this by clicking on the Bet Max button when spinning the reels.
Conclusion
If you are hoping to become an instant millionaire, then there's no doubt, that a progressive jackpot game represents your best chance of winning. Fortunately for South African online casino players, South African casinos offer a wider range of progressive jackpot prizes across slots, table games and other titles. That means that whatever your gaming preference, you should be able to find the right progressive jackpot game to suit your betting bank and playing style.