Amatic
Amatic Industries has been in operation since 1993. This means that it has been creating casino titles since well before online gambling was such a mainstream activity. It has used this experience to allow itself to become a player in both the brick and mortar and online casino industries. It's got some of the most popular slot titles in its roster and has kept its place as one of the top developers on the market. While not all players will be aware of the Amatic name, it's actually extremely well respected in the industry and it's likely that most players will have played an Amatic casino game, even if they weren't fully aware that they had done so. Amatic is a company that is generally happy to create high quality games and keep moving forwards at a steady rate. While it's unlikely to become larger than some of the truly big names in the casino world, it's also likely to also be there due to its sensible business management.
Estimated reading time: 5 minutes.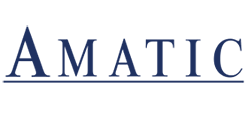 Choose a great South African casino
What Makes Amatic So Good?
1. Great graphics
2. Lots of well known, popular titles available
3. Great features that create lots of excitement
4. All games created in HTML5 to allow for true cross platform deployment
Best Amatic Games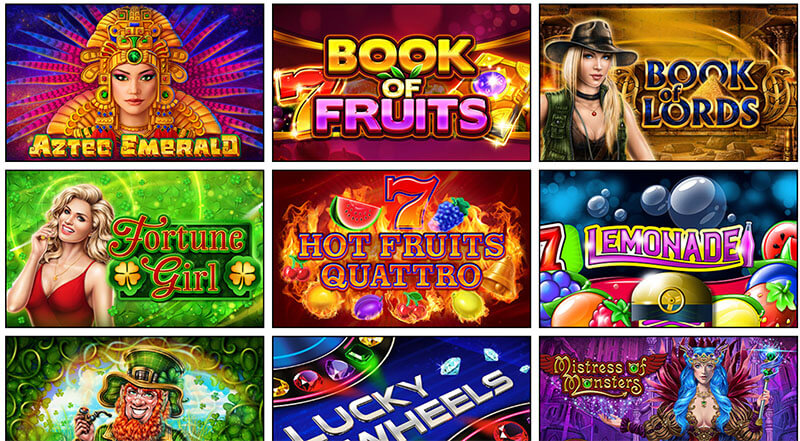 1) Wild Shark
2) Eye of Ra
3) All Ways Fruits
4) Dragon's Gift
5) Hot Fruits 100
Quality of Software - Graphics and Sound
The visuals for Amatic titles are a little bit more quirky than other games on the market. A lot of the games that it has to offer tend to have retro themed visuals. However, this isn't to say that they are low resolution. These are high resolution sprites that have been created to purposely have a retro feel. The result is sprites that have a bit of a cartoon feel to them, but are also crafted well enough to look great. Everything is easy to spot so players don't have to worry about if they can recognise the graphics on the screen.
Even though there's a retro feel to the graphics, the animations haven't cut any corners. They all move extremely smoothly and look absolutely fantastic on the screen, no matter the device that you choose to play with. It means that players will be blown away by just how impressive everything looks when an Amatic game gets up and running.
This comes together to create a really enjoyable visual experience when playing Amatic games. There's nothing to worry about in terms of not being able to tell what's on the screen and the smoothness of the games really does make it feel like you're playing on a real life slot machine.
Sound
Sounds are also something that Amatic takes a great pride in. All the background music has been sourced perfectly, meaning that it fits into the theme of the game like a glove. Players won't be taken out of the moment if some out of place music starts during a game. The sound effects are all great too, even down to the clacking of the reels as they spin around.
On the whole the aesthetics for Amatic titles are up there with the best of them. While they might not offer the realism of some other developers, Amatic games do stick to their niche perfectly. It means that the titles have a distinctive look and sound that fits them just right. Amatic has worked very hard to cultivate this feel for its games.
Amatic Games
Amatic built its reputation in brick and mortar casino games. This means that it has a lot of experience competing with other titles to bring in players. It is shown extensively with the quality of games that are available. Amatic has worked hard to create one of the most high quality slot collections on the market at the moment.
It's not just video slots that Amatic has available for players though. It also has a great collection of table games for players to enjoy. This means that all kinds of casino players can enjoy Amatic games when playing. Amatic has also put together a great range of jackpot titles which allow for much larger wins to be won. It means that overall Amatic has a great range of different games on offer.
Does Amatic offer live dealer casino games?
Amatic doesn't offer live dealer games at the moment. The main reason for this is that Amatic isn't just focused on the online casino world. It has games in both brick and mortar casinos and online casinos. This means that setting up a live dealer casino studio would be almost counter productive for the company. This makes it unlikely that live dealer games will be available from Amatic at any point in the future.
Does Amatic offer a free trial version of its titles?
There are demo versions of Amatic games available for players to enjoy. These can be played once you have signed up to play at your online casino. This allows players the opportunity to work out how the game works and to develop a strategy which can then help them to win. Not all online casinos offer the ability to play games in demo mode, so it's important to make sure this is an option before signing up.
Does Amatic have a regulatory license?
Amatic has a number of regulatory licenses from different countries. This means that it's covered to operate around the world. Regulatory licenses mean that players can trust Amatic when playing games that it has created. It has adhered to a number of different legislations and regulations to make sure that the titles it releases are both fair and safe. It's always a good sign when a casino software developer is regulated as it means that it has nothing to hide.