Why are online casinos based outside South Africa?
Online casino betting has become popular in South Africa. Particularly since the spread of mobile technology throughout the country made it possible to play online casino games on the go. But South Africans who go online looking for the best casinos will find that all of them are based outside the country. To find out why, it is necessary to look at the way that online casino gaming and its regulation developed in South Africa.
Estimated reading time: 4 minutes.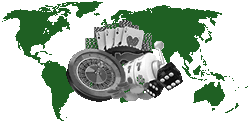 Choose a great South African casino
The growth of online casinos
Since the first online casino was launched in the mid-1990s, the industry has changed out of all recognition. Online casinos were the preserve of the technologically literate and those who were familiar with land-based casinos. But the internet became more accessible and user friendly. Furthermore the price of broadband began to drop, online casino gaming became a pastime open to more and more online players.
These days, millions of people play at online casinos. This is done from the comfort of their own homes or while travelling. Betting companies have become ubiquitous, with many, such as Betfair, 888 Casino and Bet365 sponsoring popular sports teams. In South Africa, however, the development of online casinos and betting has not run as smoothly.
South African casino regulation
In the early days of online casinos, there was little regulation. The national governments all over the world realised that they needed to adapt their gambling laws to take account of these sites. One of the most important factors behind these changes was the desire to take advantage of tax revenue. By regulating the online casino industry, governments were both able to control the industry and to benefit from taxation.
Unfortunately for South African online casino players, the South African government has taken a different approach. Fighting the existence of online casinos and other forms of gambling. In 2011, in a landmark case against Piggs Peak Casino. It is based in Swaziland, the South African Supreme Court ruled that it was illegal for South African residents to gamble online. Despite the ruling, the government has regularly failed to enforce this rule. Which has left South African online casinos and casino players in limbo.
International Operators
Although online casinos based in South Africa are considered to be illegal, the status of casinos outside South Africa is less clear. Many well-known international casino operators have targeted the South African market. This allows South African players to gamble in Rand. In fact, there is a wide range of such casinos at which you can play for real money in local currency, whether directly or indirectly. Many of these international casino operators do not prohibit South Africans regardless of their location. Leaving it to the individual player to decide for themselves whether it is legal for them to gamble online.
Jurisdictions
International casino operators are regulated by different authorities. In the event of problems arising from using one of these sites, it is important for South African gamers to be aware of the different legal jurisdictions that may apply.
The best solution for South African online casino gamers is to stick to casino sites licensed in other Commonwealth countries. Particularly those that are licensed by the UK Gambling Commission. This is an organisation that has some of the highest standards in the online gaming world. The Gambling Commissions of Gibraltar and Alderney are also highly regarded, as is the Isle of Man Casino Control Commission.
- Curacao Internet Gaming Association
- United Kingdom Gambling Commission
Other gambling license issuers are not quite so reliable. There have been numerous cases of players who have been let down by sites licensed through the Antigua Directorate of Offshore Gambling and the Government of Curacao. In the event of problems with sites licensed by these organisations, players may find that they are offered limited help. It is good idea for South African players to avoid online casinos registered with either of these bodies.
The future
It is difficult for any national government to regulate or police online casino gambling. It is likely that international operators will continue to expand their reach into the South African market. They are particularly motivated to do so because this market is one of the largest and most valuable in the world. At some point in the future, the South African government may bow to the inevitable and legalise online casino gambling. In the interim, South African players will continue to take their chances with foreign-based operators.