Malta Gaming Authority
Casinos require a licence from a regulator if they want to operate in certain areas. One of the most popular and trusted regulators on the market at the moment is the Malta Gaming Authority. Formed in 2001 this authority operates in the jurisdiction of Malta. The current CEO for the MGA is Heathcliff Farrugia who has been in the post since 2018. So, what do you need to know about the MGA in regards to the iGaming industry?
Estimated reading time: 4 minutes.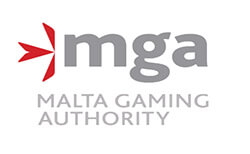 Choose a great South African casino
Why does Malta matter to us in South Africa?
The reason the MGA are important to South African players is because they offer regulation to a lot of casinos that operate in South Africa. Because they are a reliable and trustworthy regulator it means that if a casino has a licence from the MGA then it means they are likely to be legitimate. This is a good way for South African players to know when an online casino is a legitimate enterprise.
What do the MGA do?
The main aim of the MGA is to offer a safe and secure place for people to play online games. They do this through a range of different legislations that they have in place. They intend to keep young people safe by shielding them from gambling, make sure that players are treated fairly and push for social responsibility from all gambling operators.
While there are other aims that the MGA has, these three are the main ones that they push for. They do this by carrying out a range of research in the field of gambling. This helps them to keep up to date with the latest studies and know what is happening with the industry. It means that they can then update the legislation they have in place to keep up with changes in the way that gambling works and is perceived.
They also use a lot of the money that they bring in to help good causes within the gambling community. This can be in the form of support for problem gamblers and for further research into the impact that gambling has on people. The MGA are a wide reaching organisation that attempt to regulate the industry in a fair way while also making sure that customers are looked after.
Finally, the MGA are also in charge of collecting the taxes that gambling companies have to pay. They will make sure that each company pays its fair share of tax and will then ensure that it's delivered to the Maltese government. The level of taxes that are paid are different depending on the type of licence that is held. For example the licence for software developers has a higher tax than the licence for casino operators.
Getting a licence with the MGA
What separates the MGA from other regulators is that they expect licensees to have their head office in Malta in order to get one. This is why you will find that a lot of online casinos have their head offices in Malta, it's not for any reason other than it allows them to get an MGA licence. The company will also have to persuade the MGA that their presence within the country will be of a benefit to Malta. This means that the company will have to provide a good level of tax revenue as well as behaving in a lawful manner.
Companies will then be given a six month period in which to operate their services. They will be monitored during this period and if everything goes to plan the full licence will be awarded at the end of this six month period.
Advantages of the MGA
The MGA offers a lot of advantages to players all around the world. The first main advantage is that they can often act as a mediator for problems with a casino operator. If enough customers make a complaint then the MGA will look into issues and then solve them. This means that casino operators are unable to carry on with practices that are unfair on customers. If the issues are proven to be unfair then the casino will have to either change their practices or they will lose their licence with the MGA.
This is all part of how the MGA ensures that casino operators stick to the regulations that are in place and behave in a fair manner.
Are they trustworthy?
Put simply, the MGA are one of the top three regulators on the planet. They behave in a fair manner to both customers and operators alike. While they might not be as strict as some other regulators out there, mainly the UK and Sweden, they are still a regulator that offers a good level of trust. If you see a casino that has a licence from the MGA then you know that you can trust them to be a legitimate site.