How to choose the best online casino
The online casino industry is booming in South Africa. That means that the South African online gamer has an enormous array of options when it comes to choosing a casino. This goes from long established names to high profile newcomers. Here is our essential guide to the key factors you need to consider when choosing an online casino.
Estimated reading time: 4 minutes.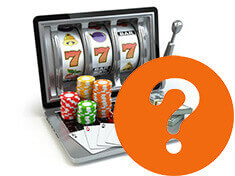 Choose a great South African casino
Available games
This is a key factor when considering which casino to sign up for. Every gamer has their preferences. So you need to ensure that the casino offers your particular favourites. Whether that is Live Roulette, Omaha poker or the latest slots game.
A wide selection of games is also a good sign that the casino is a serious and reliable operator. There is an enormous variety of online gaming options for the modern casino player.You shouldn't settle for a site that does not reflect this. Look for casinos that offer a complete selection of slots, including the latest immersive 3D titles. Furthermore a wide choice of video poker variants, and table games including roulette, blackjack, craps, baccarat and others.
Look out for bonuses
The online casino gaming market is so competitive in South Africa that casinos are pulling out all the stops to attract customers. This is done by offering increasingly attractive bonuses. Use this to your advantage and shop around to find the casino with the most enticing offers. Look for casinos that offer you the biggest welcome bonuses, and examine and compare the reward programmes. Also check the VIP offers that apply both to newcomers and to regular users of the site.
Functionality
The days of slow connections and unreliable internet sites are long gone. The modern internet user expects a reliable, fast, and immersive experience. You should expect an online casino to be using the latest software and web technology. And to be capable of handling modern games and delivering a smooth performance to the online gamer.
Check how well a casino's software functions with your device and internet connection by downloading their free games or playing them in your browser. Do this before signing up to play with real money. And look for online casinos that fully support all mobile devices. Including laptops and tablets, so that you can play their games on the go at your convenience.
Safety
The rapid growth of online gaming in South Africa has had many advantages for South African casino players. There is one pitfall. A few disreputable operators have attempted to cash in on this growing market by setting up online casinos. These turn out to be operating in an unsafe or unfair manner. When you choose your online casino, check its certifications. Reputable online casinos will be keen to display their credentials. Look for sites that have been registered and certified with independent authorities and regulators.
You should also choose sites that have had the Random Number Generators (RNGs) used in their games assessed by independent testing agencies for fairness. That way you know that the games you play on their site will be genuine and fair. It is also important to check that the site uses advanced technology security. This includes SSL encryption (HTTPS url). Reputable sites will be keen to reassure players and will display all of these details on their information pages.
Banking
Online casino gaming is a fast-moving world. The modern player expects to be able to make quick and easy financial transactions, at their convenience. Before signing up with an online casino, make sure that it offers the particular deposit and withdrawal method that you intend to use. Check for any associated fees, along with the expected deposit and withdrawal times. A good South African online casino should also offer a wide range of funds transfer methods beside debit and credit card facilities. These include Neteller, ecoPayz, Citadel, Easy EFT and bank transfer, so that you have a number of deposit or withdrawal options.
For South African players it is also important to opt for a casino that accepts Rand deposits and withdrawals. Although online currency exchange is available, this is less convenient. Being able to carry out transactions in the national currency and Rand-friendly sites will generally be preferable to those that don't accept Rand transfers.
Customer Service
Finally, this is a factor that is sometimes overlooked, but can make all the difference to your online gaming experience. If something goes wrong or you need advice. By having access to helpful customer service agents, at a time and a manner of your preference, is vital. Before using any online casino, ensure that it offers 24/7 customer support, available in your language, through live chat, email and telephone. And make sure that the helpline number it asks you to call is toll-free, so your enquiry won't end up costing you a fortune. All these tips on this page should help you big time to net go with a bad online casino.
Brand new online casino
Bonus up to R22,500
Exclusive 180 free spins!