Legal status
Online casino gambling has been growing in popularity in recent years, but many people are still unsure whether it is legal. If you've ever wondered whether playing your favourite online casino game could land you jail, you should probably read on.
There is no shortage of legislation governing gambling. But there are also more than a few loopholes in these laws! The fact is that the precise status of online casino gaming in the country is not clear. To better understand the current legal status of online gambling in South Africa, it is important to first get some insight into its history.
Estimated reading time: 3 minutes.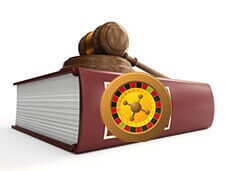 The history of gambling in South Africa
Like many countries, South Africa has had a troubled relationship with gambling. For most of the nation's history, gambling was frowned upon or prosecuted. The 1965 Gambling Act even went so far as to ban all forms of gambling on games aside from horse racing.
The people tended to ignore these rules, and despite the 1965 Act, illegal casinos sprang up all over the country. By the time of the 1994 elections, there were thousands of similar establishments. Following the election of Nelson Mandela, the law was changed to permit some gambling and to license casinos. As more and more people began to gain access to the internet, many assumed that online gambling would be similarly licensed. An attempt to legalise online gambling was vetoed by the Gauteng Gambling Board in 2010.
What is the current situation?
Despite this block on the legalisation of online gambling, it isn't clear that such activity is illegal either. In 2008 the South African government made it clear that it was willing to make online casinos legal. That their current status is 'not regulated' rather than 'illegal'.
In practical terms, some legal experts take this to mean that while it may not be legal to play with online casinos based on South African soil. It may be legal to use online casinos that don't operate from premises in South Africa, but offer online gaming to South Africans.
Confused? That's not surprising. The website of the National Gambling Board states that no person may engage in an interactive game that is not authorised under national law. And this is the organisation that regulates gaming in South Africa. Yet another statement on the same site says that online betting with any licensed South African bookmaker is legal. Small wander that even lawyers cannot agree what the definitive legal status of online gambling is.
Should online casino gambling be legal in South Africa?
Many people, including economists think that the government should legalize online casino gambling. A report by Pricewaterhouse Coopers showed that the gambling sector earned revenue of R23.9 billion in 2014. They predicted that by the year 2019 that figure would pass R30 billion. In 2014 the South African government earned R2.5 billion in taxes from legal casinos, sports betting and lottery activity. If the government were to legalize and tax online casino betting, it is likely that the level of tax revenue raised. It would increase significantly. Given the rising popularity of online casinos. The money could benefit the whole of South Africa through spending on infrastructure and public services. Also there will be better care for gambling addiction prevention.
The future for online casinos in South Africa?
Despite the potential economic benefits of legalizing and taxing online gambling, it is far from clear. Even if this will happen at all in South Africa. Continual political upheaval has meant that other priorities have occupied the attention of politicians. While land-based casinos are doing all they can to resist such legalization. On the other hand, the South African government seems to have little appetite for attempting to clamp down on online casinos. Online casino players must hope that eventually, common sense will prevail. And the national government will finally gets round to legalizing online casino gambling.
Your rights
Find out more about your rights when playing casino sites. Also more information about know your custumor processes can be found in this section.