Bank Transfer
Online casinos are increasingly popular in South Africa. As more South Africans get into casino gaming, the demand for easy and convenient methods of making Rand deposits has increased. South African casinos provide a range of deposit and withdrawal options for players. But one of the oldest and most reliable methods is bank transfer.
Estimated reading time: 3 minutes.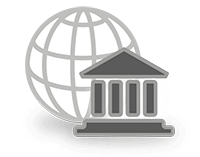 Choose a great South African casino
What is a bank transfer?
A bank transfer is a method of moving money from your own bank account to an online casino account over the internet. This method of online fund transfer dates back to the 1990s. To the original internet banking systems of the United States. Although many new and more innovative money transfer methods have been developed in recent years, bank transfer is an easy and effective system. It remained popular with casino gamers.
Bank transfer is ideal for those who don't want to deal with credit cards or e-wallets. Yet still want the convenience of making casino deposits from the comfort of their own homes.
How Do Bank Transfers Work?
Bank transfers can be made in person by going to your bank. Most casino players prefer to make their bank transfers online using their computer or mobile device.
Making a bank transfer in Rands is straightforward and does not require you to sign up with any third party company. Simply log into your chosen casino, head to the cashier banking page and select the bank transfer option. You will be asked to choose your bank from the list of supported institutions. Most South African banks including ABSA, Nedbank, Standard Bank, HSBC, BidVest, Barclays, First Rand Bank and African Bank support are there. Once you have chosen your bank, simply enter your account and routing number.
At this point, you will receive an important reference number. It is crucial to retain this reference number as it will later be used to verify with your bank that the money transfer has gone through correctly. You will also receive a reference number from the casino, and you should also retain this. Both reference numbers can be helpful if you need to discuss any issue regarding the deposit with the casino or your bank.
The length of time that a bank transfer takes to clear funds into your account depends on which bank you use. In general, you should allow up to three days for the funds to show in your casino account. Bear this in mind when considering whether to use a bank transfer.
Is it Safe?
Security will be high on your list of priorities when considering which deposit method to use with a South African casino. Using a bank transfer is one of the safest ways to move funds in South Africa. In fact, it is no different from using your online bank account to send money to a friend or relative or to pay a bill. The money never leaves the banking system at any point. It is continuously protected by the high security systems employed by all major South African financial institutions.
Pros and Cons
The main advantage in a bank transfer is that it relies on the long established South African banking system. With which most people are familiar. There is no need to set up an account with a third party provider. You can use your existing debit, credit or savings account to transfer the funds, making it a straightforward and secure method.
It is also convenient if you want to use Rands to fund your casino deposit account. Bank transfers to casinos do not attract currency exchange fees.
That said, there is a significant negative with using the bank transfer method. That is the inevitable delays that casino gamers experience. Three days is a long time in the fast-moving world of casino gaming. That is how long your funds will take to clear with a bank transfer. If speed of deposit is important, then bank transfer may not be the best method for you. Otherwise, it is a safe, secure and trusted way of funding your casino account.